The Scout Elves are eagerly awaiting their epic returns to their families this season! From airplane arrivals to top-secret North Pole messages, see some of the exciting elf arrival ideas your North Pole pal may choose to try this season!
Advent Calendar Countdown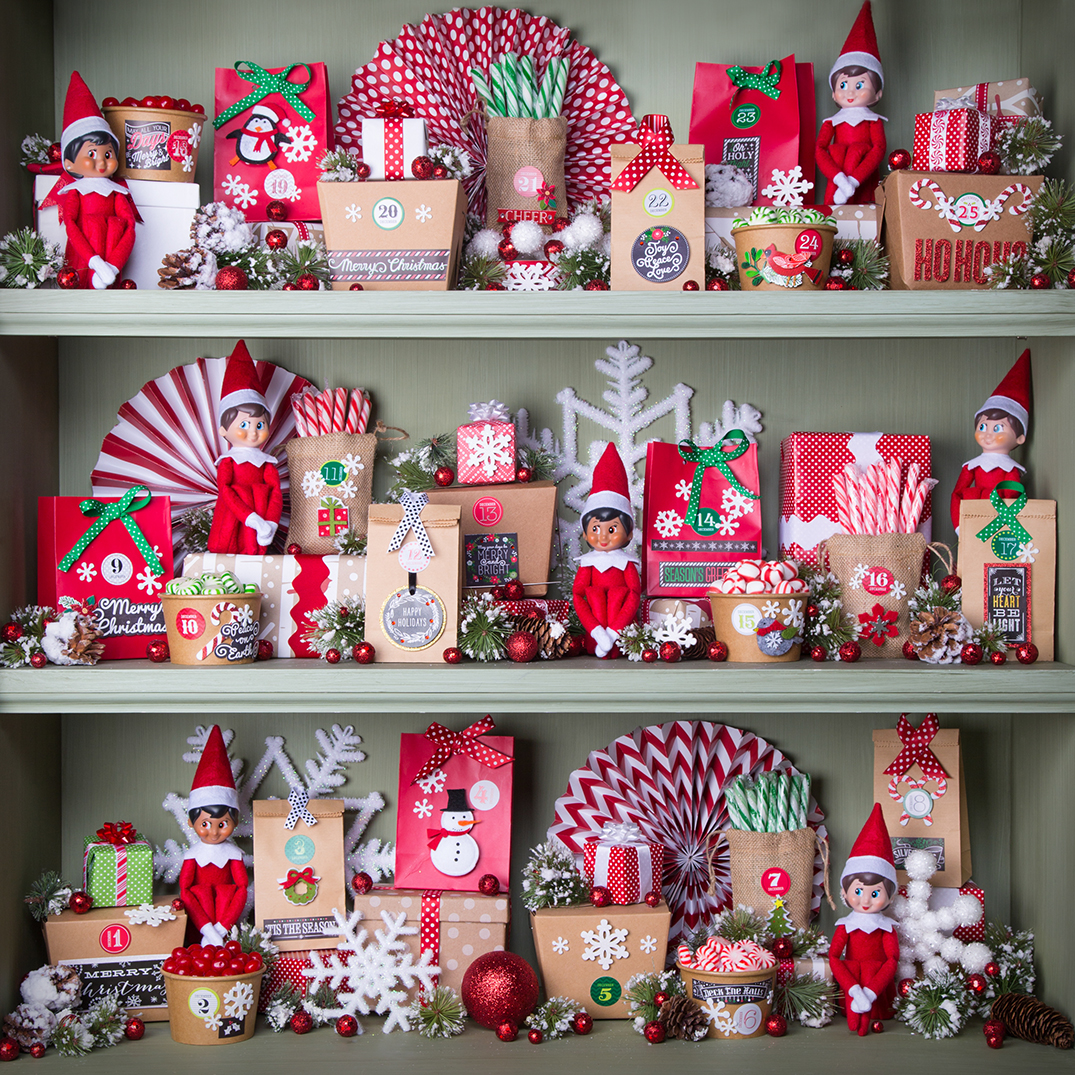 It's time to count down the days until Santa arrives, and your elf has come prepared! Before December 1, they will land in your home among an interactive holiday countdown kids will love! They may make their own with presents numbered for each day or bring a store-bought calendar for kids.
---
Invisible Ink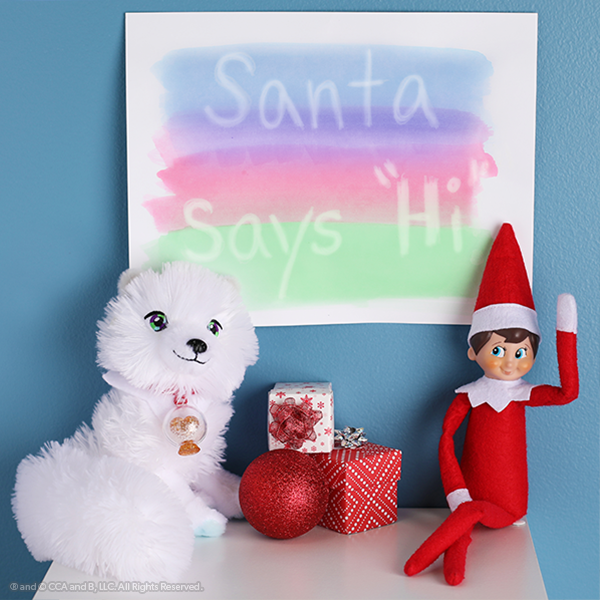 Scout Elves love to share secret messages with each other using an exclusive North Pole recipe for invisible ink. Now, your elf will show you how their favorite communication method works by leaving a hidden message that your family can uncover together.
Materials:
White copy paper
White crayon
Bowl
Water
Paintbrush
Food coloring (Helpful hint for elves: Dark colors work well.)
Instructions:
Your elf will use a white crayon to write a message or draw a picture on a white piece of copy paper.
Then, your elf will mix food coloring with water in a bowl, making sure the mixture is very dark.
Your elf will paint over the secret message right before your family wakes up so the colors will be extra bright, or they might leave a note asking you to paint over the paper to reveal their hidden note.
---
High-Flying Surprise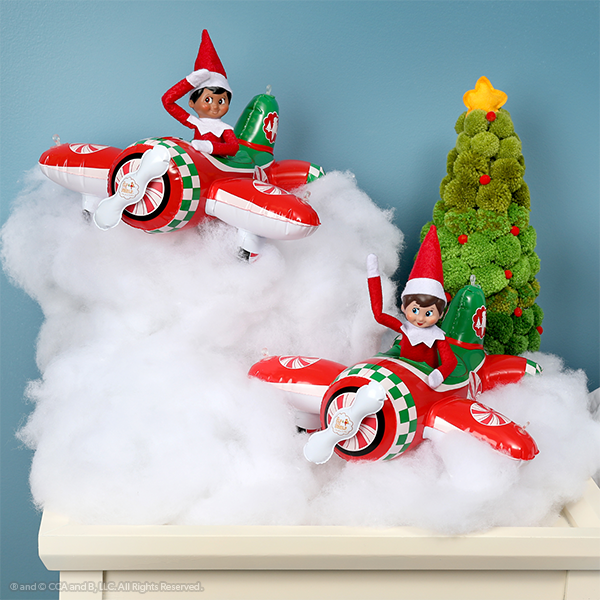 Look, in the sky! Is it a bird?! No, it's a petite plane! And your Scout Elf is using it to make a high-flying entrance to say, "Hello" for the Christmas season.
Materials:
Instructions:
Your elf will assemble the Peppermint Plane Ride.
Then, your elf will create clouds by spreading out pillow fluff.
Finally, your elf will climb into the Peppermint Plane Ride, position it above the clouds and take off into the best season yet!
---
Slide into the Season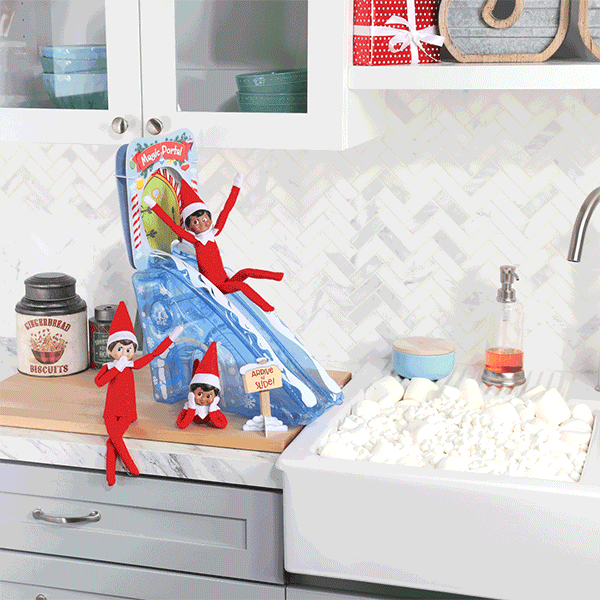 This Scout Elf isn't slipping up on their plans to make a grand entrance. Using this fun inflatable, your elf can slide into a fun idea of their own!
Materials:
Instructions:
Your elf will assemble the Magic Portal™ Door & Slide and place it next to a sink filled with marshmallows.
Then, your elf will sit on the slide and get ready to slip into the marshmallow pit and right into a season full of fun!
---
Postcards from Your Elf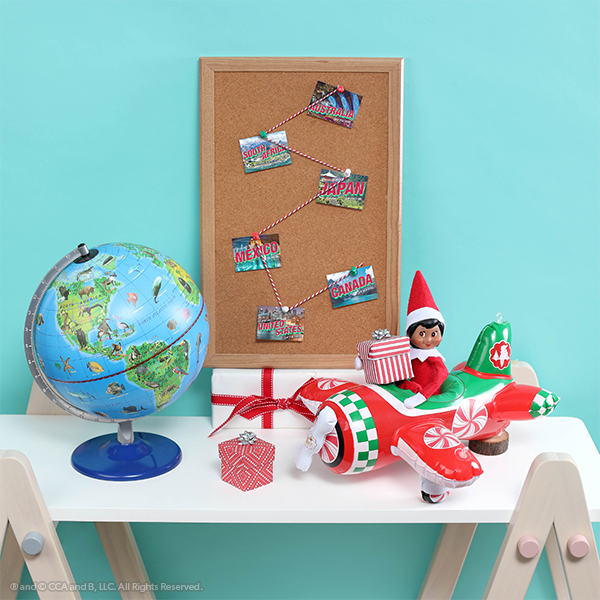 Hola from Mexico! Kon'nichiwa from Japan! Hello from America! Your elf is an experienced world traveler, and they made a few pit stops on the way back to your house. Take a look at these free printable postcards they brought to showcase their travels!
Materials:
Color printer
Card stock/paper
Scissors
String
Tacks
Corkboard
Small presents
Instructions:
First, your elf will print and cut out the postcards from the printable.
Using string and tacks, your elf will pin the postcards to a corkboard.
Then, they will sit in the Peppermint Plane Ride next to the postcards displaying the countries they've seen. Your elf might also bring back small mementos from a few of their stops.
Bonus! This elf idea could encourage your family to learn new fun facts like a food unique to a specific country or how to say, "Thank you" in different languages.
---
Under the Sea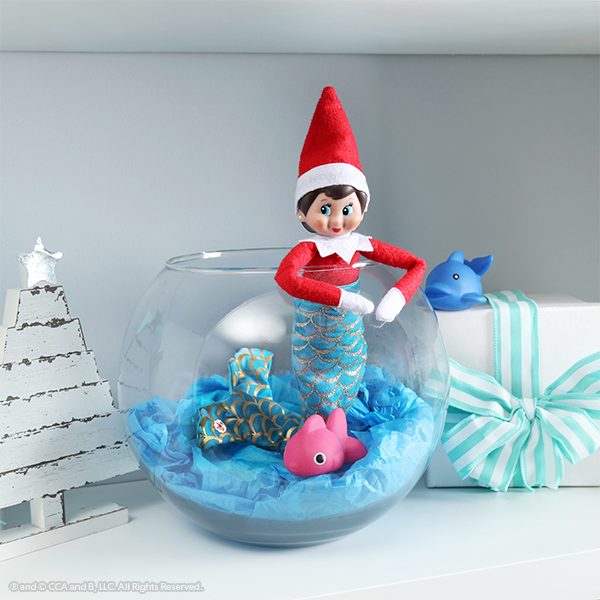 Get ready to snap a "shell-fie" with your Scout Elf turned mermaid, who washed ashore in a shimmery new outfit!
Materials:
Claus Couture Collection® Merry Merry Mermaid
Fishbowl
Blue tissue paper
Plastic fish
Instructions:
Your elf will channel her inner mermaid by filling an empty fishbowl with blue tissue paper and plastic fish.
Then, she will slip into the Merry Merry Mermaid Costume.
Finally, she will hop into the "water" and wait for you to find her swimming among the fish!
See more exciting elf ideas for all season long!
Before you or your elf get to work recreating any of these inspirational photos, be sure to read these safety warnings. Santa wants to make sure everyone stays safe!