Parents…kudos to you for surviving the 2019 season with your Scout Elf! Now, don't let your effort be for naught. Together, with your little ones, reminisce on the fun times—and your elf's countless hours of hard work—with a color-in scrapbook. Use this Elf on the Shelf journal to display photos and write fun memories of all your elf's "elfventures," a fun memento of your Christmas season to look back on for years to come. Bonus! An "Official Scout Elf Special Visit Request Form" is included, too!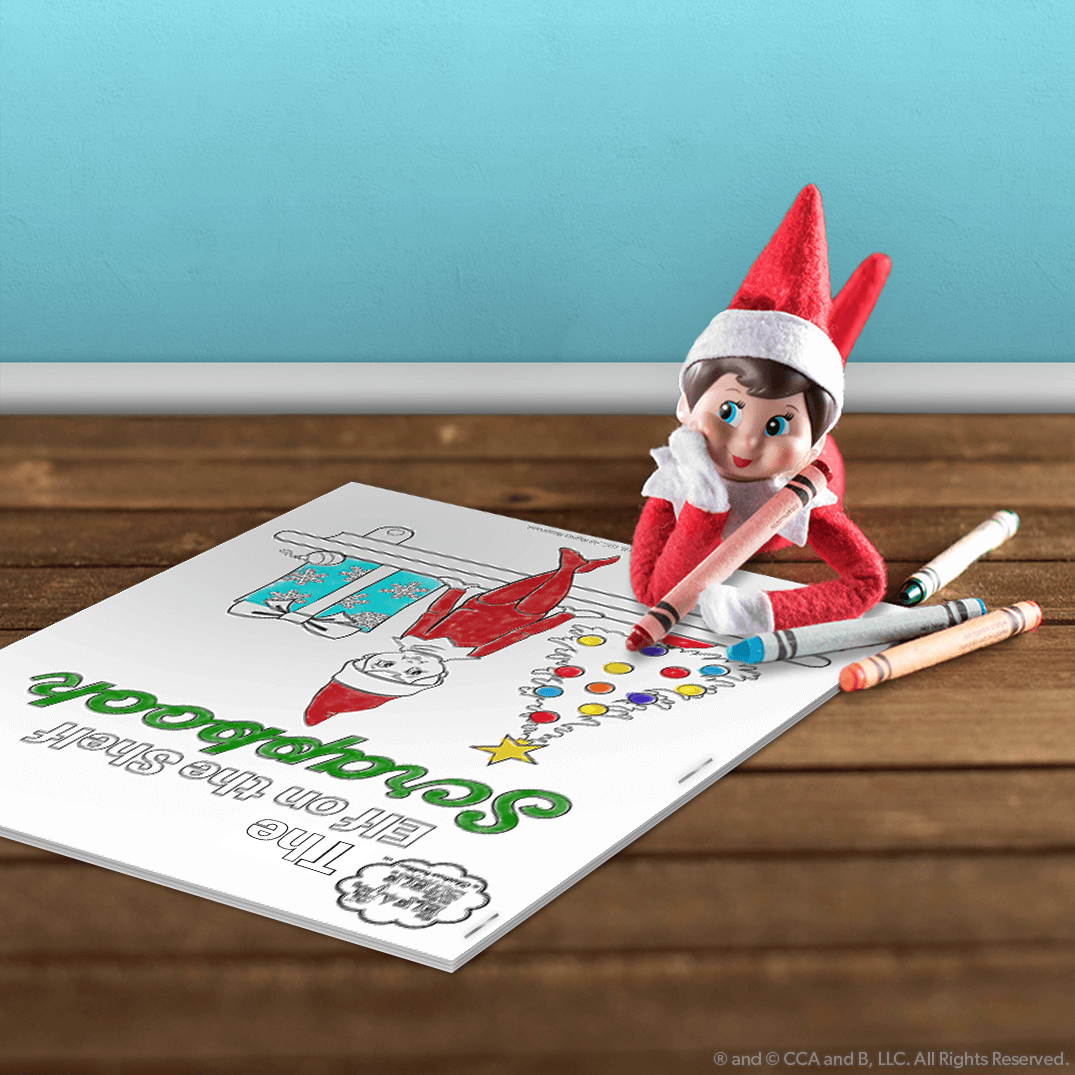 The fun doesn't end when Christmas is over. Take a look in the Craft Corner to see additional crafts you can complete all year!
Please remember that when attempting the craft included in this post children should always be supervised by an adult. When using crafting supplies or products, always read manufacturer's instructions and warnings.