With the amount of hot cocoa they drink every year at the North Pole, the Scout Elves are always looking for the coolest ways to dress up their chocolatey cups with fanciful flavors or terrific toppers. This year, they've come up with three new hot cocoa toppers resembling some of their favorite North Pole friends to share with you. Grab some marshmallows, and use your imagination to create hot cocoa toppers that look just like polar bears, reindeer and snowmen to enjoy with your next piping hot cup of cocoa!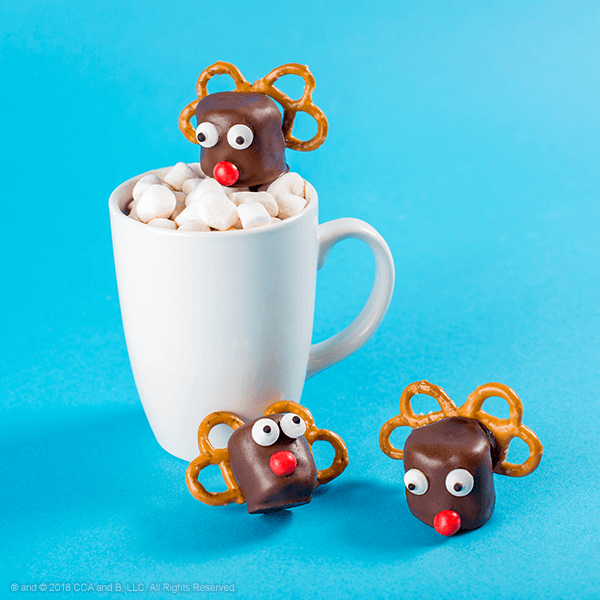 Reindeer
Reindeer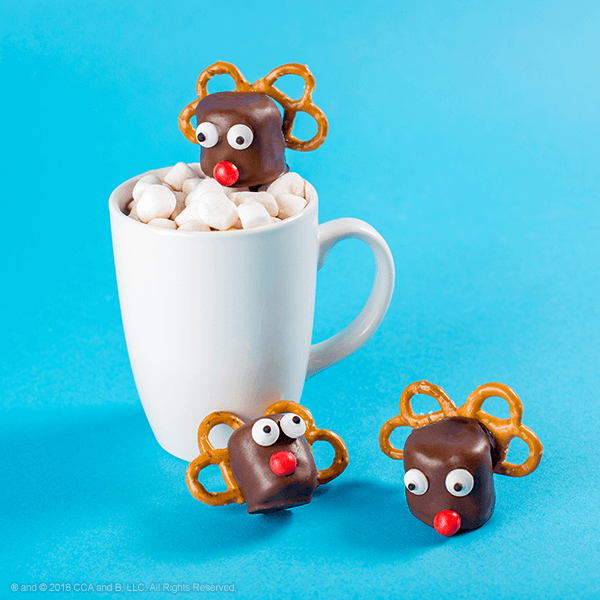 You'll Need:
Regular marshmallows
Baking chocolate
Red candies
Candy eyes
Pretzels
Microwave-safe bowl
Parchment paper
Instructions:
Melt 1 cup of baking chocolate in a microwave-safe bowl.
Dip marshmallows, one by one, in the melted chocolate, and roll them around until fully coated.
Place each marshmallow on parchment paper.
Before the chocolate sets, attach two candy eyes and the red nose to each reindeer's face.
Cut out the majority of the bottom section of a regular-sized pretzel, leaving a bit of pretzel that can dig into the marshmallow, creating antlers.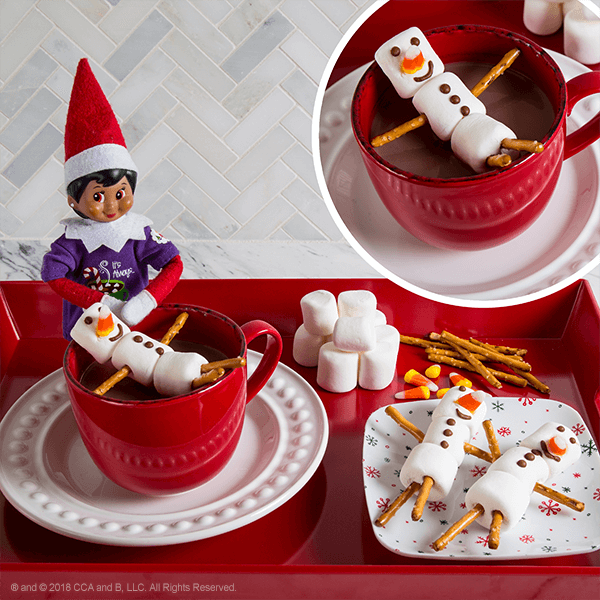 Snowmen
Snowmen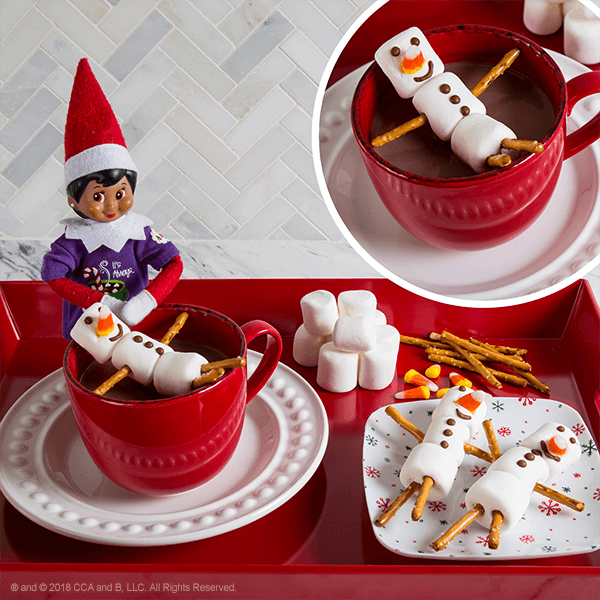 You'll Need:
Marshmallows
Pretzel sticks
Candy corn
Chocolate icing
Toothpicks
Precision knife (for adult use only)
Instructions:
Using toothpicks, connect three marshmallows together.
Stick pretzel sticks into the marshmallows to create arms and legs for your snowman.
Use chocolate icing to create buttons and a face.
(This step requires adult supervision.) Cut a small hole in the middle of the snowman's face with a precision knife, and stick the candy corn nose into the hole so it stays in place.
Place your creation atop a fresh cup of hot cocoa!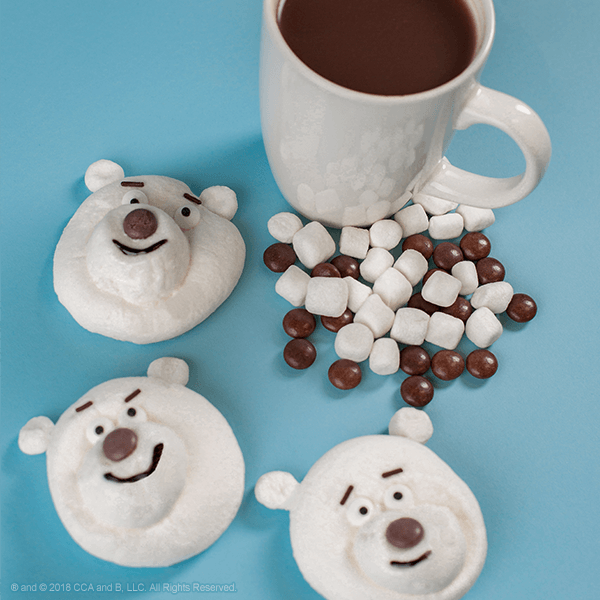 Polar Bears
Polar Bears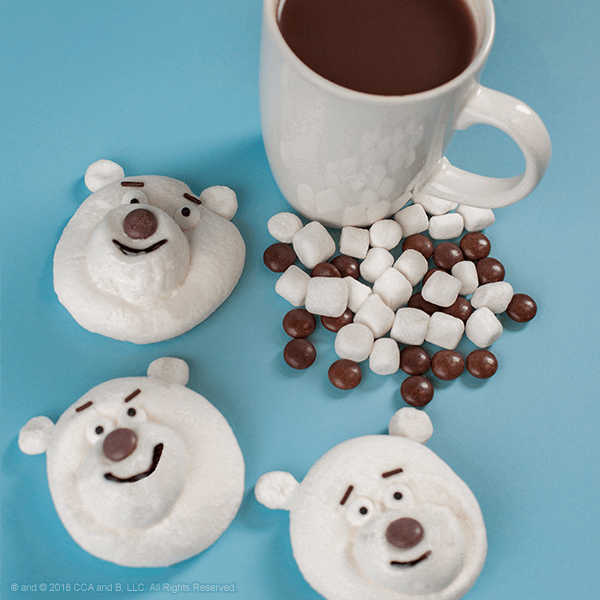 You'll Need:
Jumbo marshmallows
Regular marshmallows
Mini marshmallows
Brown candies
Candy eyes or black/brown icing
Brown sprinkles for eyebrows
Icing
Toothpicks may be needed for ears
Instructions:
Use a jumbo marshmallow as your base.
Cut one regular sized marshmallow in half.
Sticky side down, place it toward the bottom of the jumbo marshmallow to create the nose/mouth area.
On top of the regular sized marshmallow nose, use icing to adhere a brown candy to the marshmallow as the nose.
Using icing as "glue," place two candy eyes above the nose/mouth, or use icing to draw on eyes, eyebrows and a mouth.
Use icing to attach mini marshmallows as the ears (toothpicks may be required to keep these in place).
Santa and the Scout Elves hope you enjoy! Want even more North Pole–approved treats? Browse through some of the elves' other favorite desserts in Mrs. Claus' Sweet Treats.
These recipes may contain ingredients that can cause allergic reactions in certain individuals. Before using our recipes, always check the ingredient list and food labels of all ingredients and be sure to seek advice from a qualified physician if needed.