There's snow doubt about it: painting is the perfect indoor activity for winter, and the Scout Elves have a new twist to run-of-the-mill painting! Create a fluffy white paste that looks like North Pole snow with a few household items. Perfect for bringing winter indoors, this snow paint craft will inspire kids to paint beautiful winter weather scenes featuring their favorite Christmas friends!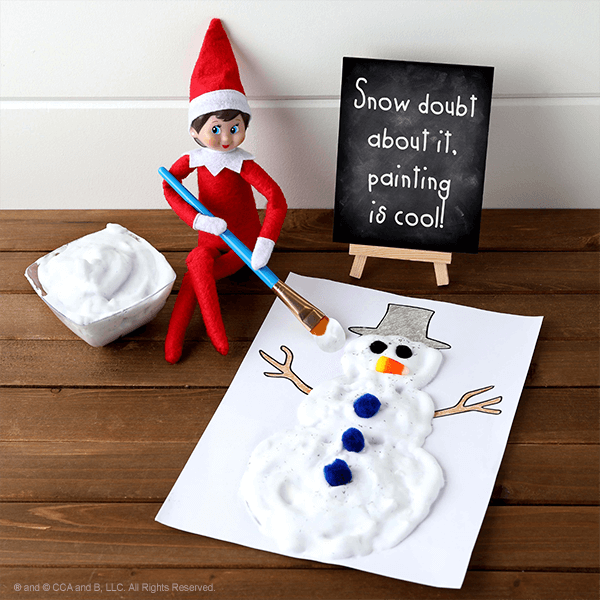 You'll Need:
White shaving cream
White craft glue
Bowl
Paintbrush
Glitter
Paper
Crayons, markers or other craft decorations
Instructions:
First, mix two parts shaving cream and one part glue in a bowl, stirring until a thick paint forms. Helpful hint: Add more glue as necessary and add glitter for a festive touch.
With your paint brush in hand, create a snowy scene. You could draw a snowman or even a winter wonderland.
After, use crayons, markers, construction paper and other craft items such as pom poms, buttons or googly eyes to decorate your piece!
Voilà! Check out your beautiful artwork!
Find more creative ideas and crafts to make in Scout Elf Craft Corner.
Please remember that when attempting the craft included in this blog post, children should always be supervised by an adult. When using crafting supplies or products, always read manufacturer's instructions and warnings.