Everything is topsy-turvy, but not for long, because we're officially halfway to Christmas! Leon Day is June 25th, and it's a great way to kick off the sea-sun-al celebrations. Leon is "noel" spelled backwards, and it marks the halfway point between the first of the year and Christmas Day. Today, wear your clothes backwards, recite your ABCs starting with 'Z' and sing a Christmas carol starting from the end!
Leon Day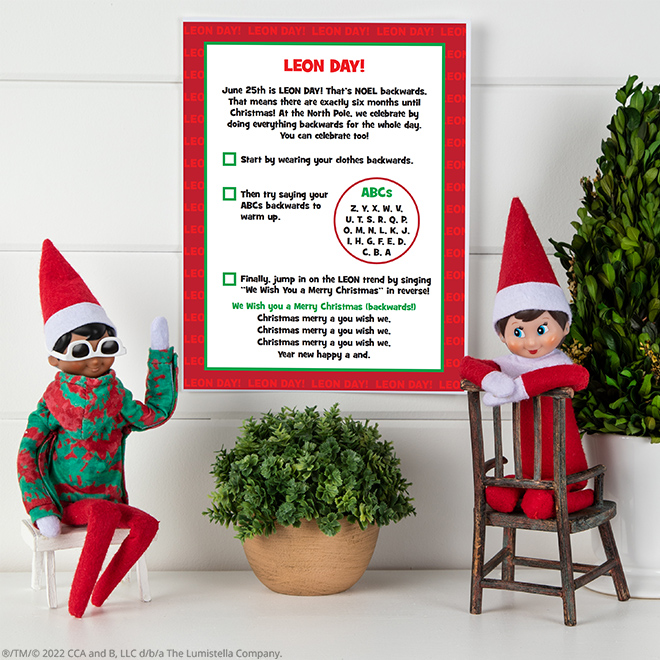 Materials:
Instructions:
Your Scout Elf will print and prepare the Leon Day printable.
Next, they will share in all the silly, backward activities with you. They may even wear their clothes backward!
For general and specific warnings please click HERE
---