Your elf is hoping to wish you a final fond farewell with a departure letter just for little ones! Using this free printable stationery, your elf may write your family a letter saying goodbye. Your elf might also leave a piece of stationery, so that kids can write their very own goodbye letter to their elf. It's a good way for your elf to say goodbye for now, and leave a letter that kids can cherish for the year as they await next Christmas season!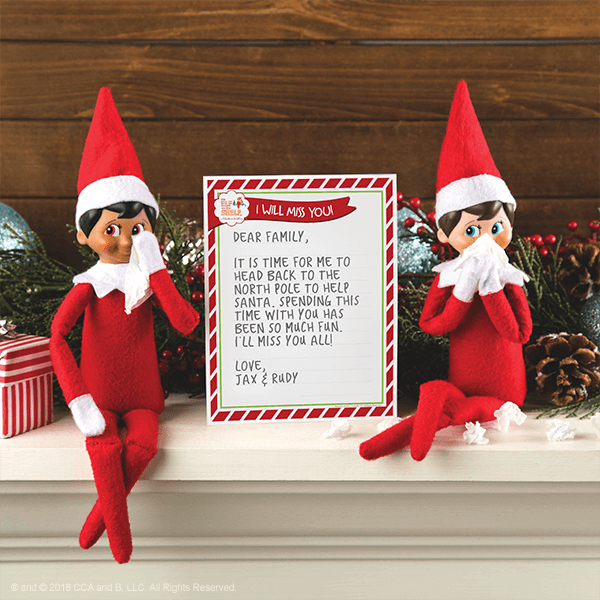 Is your little one still wondering why their elf had to return to the North Pole? Find out what they may be up to!
Before you or your elf get to work recreating this inspirational photo, be sure to read these safety warnings. Santa wants to make sure everyone stays safe!