Did you know that it's up to you to give your Scout Elf and Elf Pets® a name? That's how they get their Christmas magic! Naming your North Pole visitors is an important moment for the entire family. Gather your family and read through these helpful hints to find the perfect name for your North Pole pals!
Be Inspired by Christmas Cheer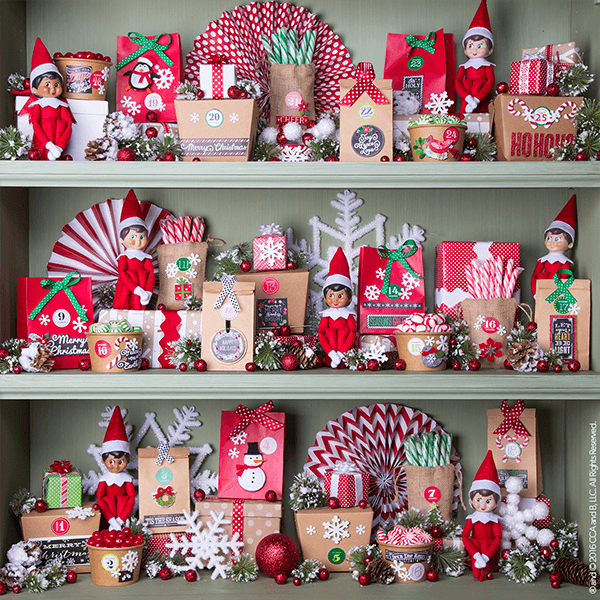 Take a look around at all of the Christmas décor surrounding you for the perfect yuletide-inspired name. How about Holly, Jingle Bells, Poinsettia, Sugar Plum, Joy, Kris Kringle, Plum Pudding or Snowflake? Your North Pole visitor will love their festive name!
Get Creative
Don't want your Scout Elf or Elf Pets® to be any Tom, Dick or Harry? Choose an unconventional name by taking inspiration from a candy you love, a word you've seen on a sign or an unusual name or place you've read about in a book! Children can also close their eyes and choose a name after the first image they see when they open them.
Pick More Than One
Many Scout Elves and Elf Pets® have more than one name. Choose a first, middle and last name to get input from as many family members as possible.
Play Off of Their Personality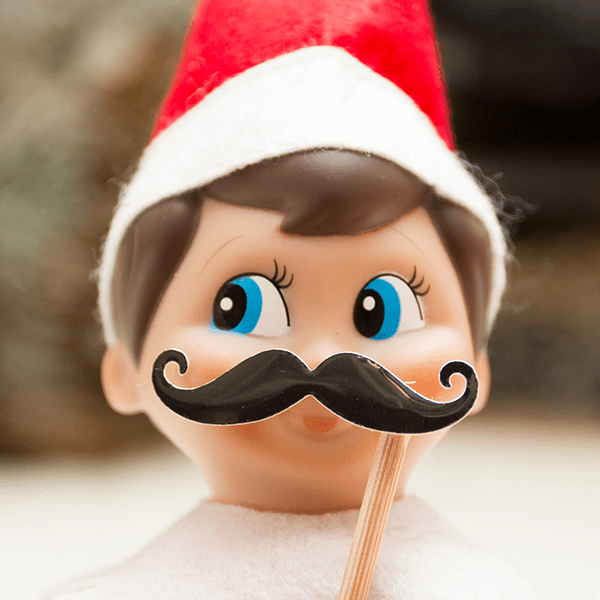 Every North Pole pal has a unique personality that fits with the family that adopts them. Using adjectives that describe your family can also help set the tone for how your new friend will behave and can result in some fun and unusual names!
Use Funny Words
What's the funniest word you can blurt out? Have a good laugh with your family and create some memorable names by having a silly naming contest. The craziest idea wins!
Use Your Own North Pole Name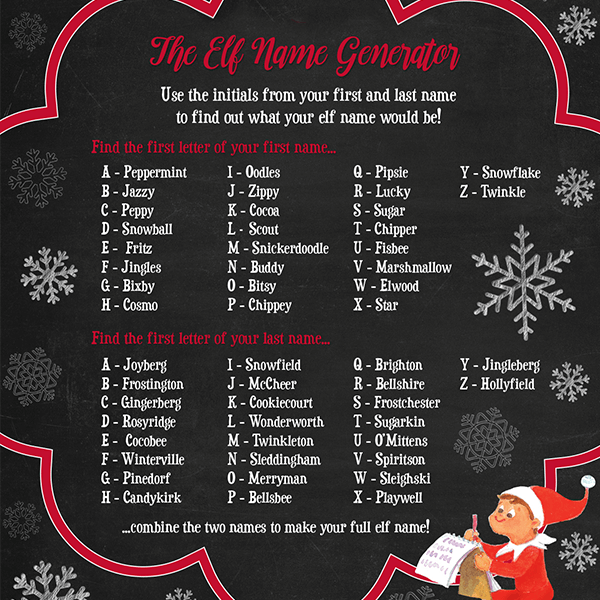 Use the Scout Elf Name Generator, Reindeer Name Generator, Saint Bernard Name Generator and Arctic Fox Name Generator to get some inspiration for naming your Elf Pets® and Scout Elf!
After your family selects the perfect name, don't forget to register your Scout Elf and Elf Pets® to receive a personalized adoption certificate, letter from Santa and more!