There's no quicker way for Scout Elves to set a scene in your home than by wearing a colorful outfit from Mrs. Claus' signature Claus Couture Collection®. After putting on a sporty, stylish or comfy outfit, your favorite visitor will use décor and settings already in your home to set the perfect seasonal scene. Voilà!
MagiFreez™ Tiny Tidings Tutu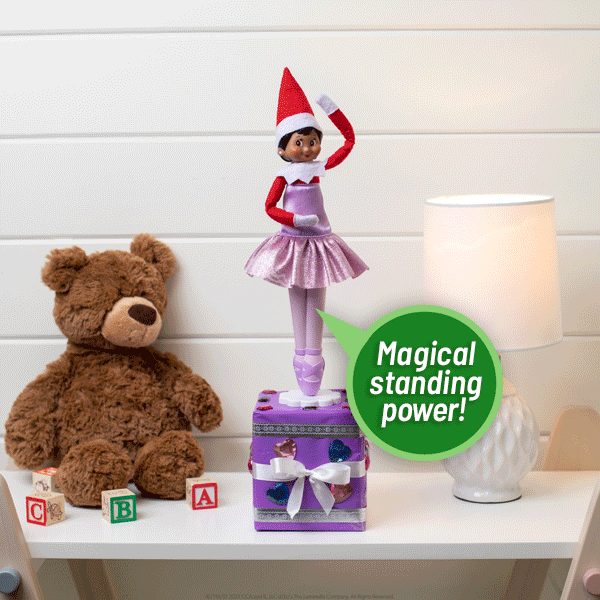 Introducing the dancing queen! While wearing their Tiny Tidings Tutu, your elf will not only live out their dancing dreams, but they will stand with ease all day long.
---
MagiFreez™ Holiday Hipster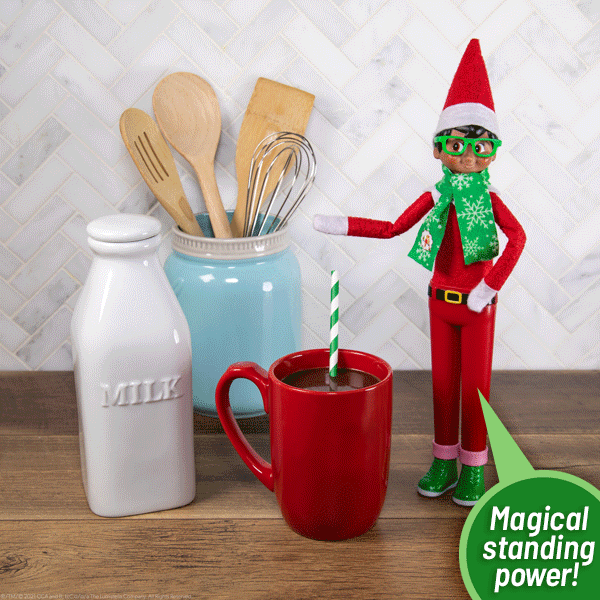 Your elf will definitely be this Christmas' cool kid on the block while wearing the Holiday Hipster outfit. The snazzy pants and shoes will make standing a snap for your elf!
---
Yummy Cookie PJs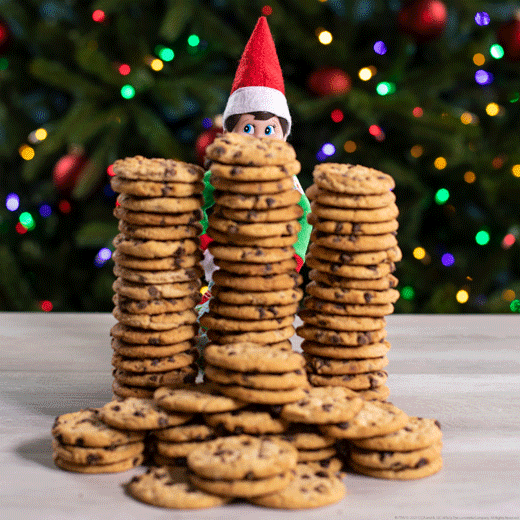 It's a sweet treat wake-up call! When your elf wears their Yummy Cookie PJs, the morning is certain to be merrier.
---
Yummy Cookie Nightgown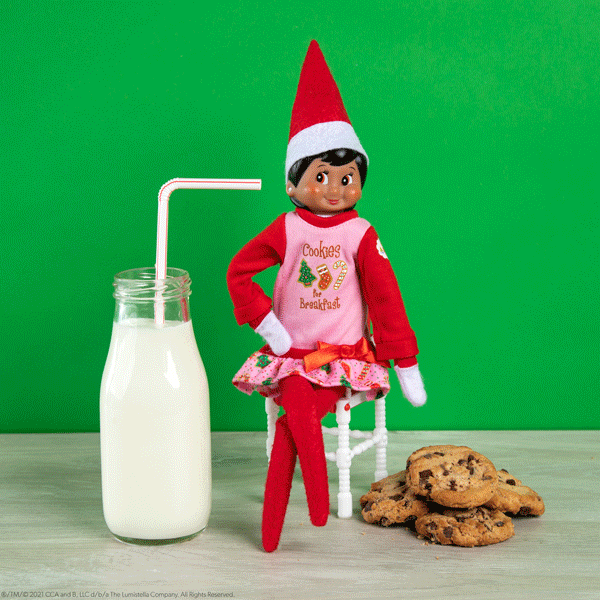 How could your morning not be merrier with cookies and your Scout Elf dressed in their comfy Yummy Cookie Nightgown.
---
Elf Care Kit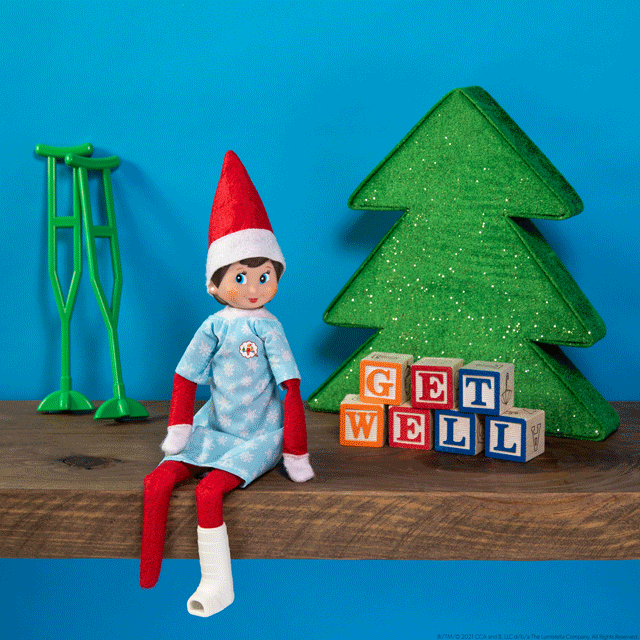 The Elf Care Kit is ready to rescue your elf who's feeling under the weather. It has everything they need to recover, so they'll be back to normal in a jolly jiff.
---
Snowflake Skirt & Scarf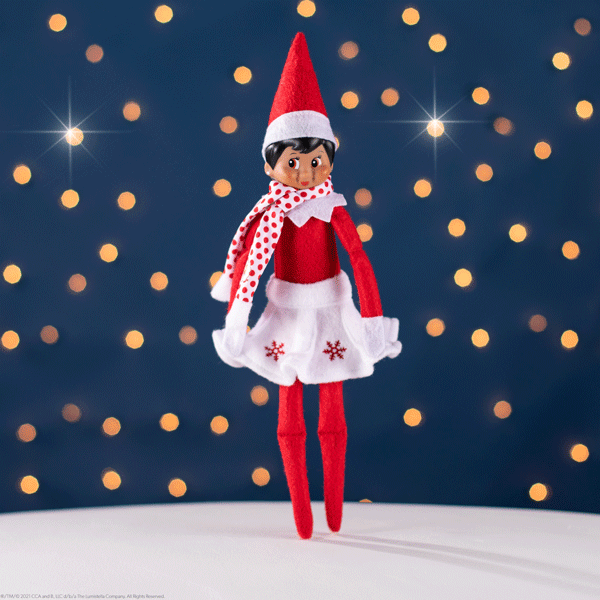 A Christmas classic—the Snowflake Skirt & Scarf will keep your elf warm and stylish this holiday season.
---
Jolly Gingerbread Activity Set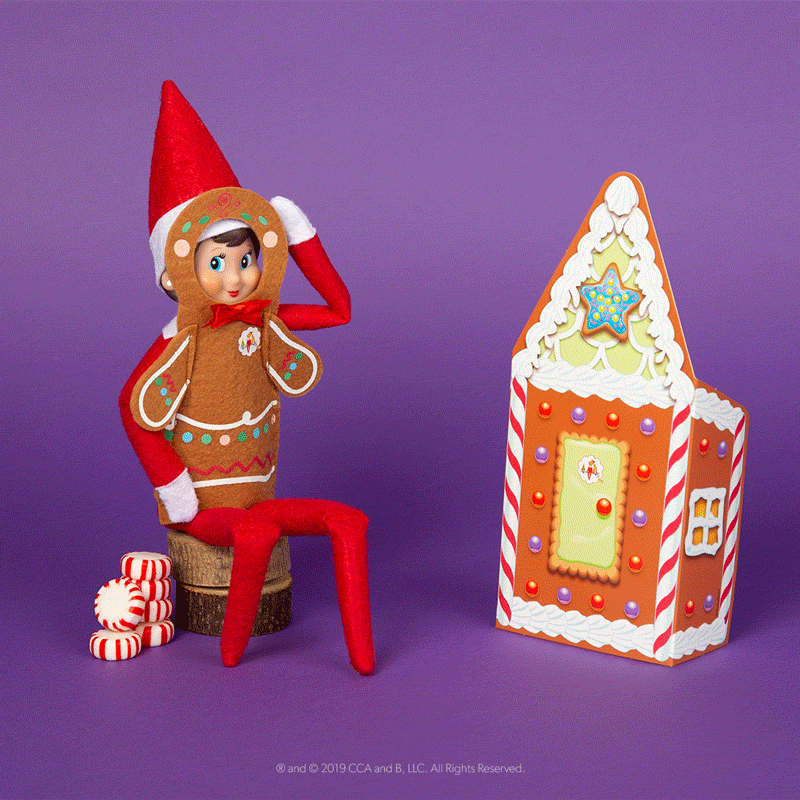 In the kitchen, your elf might be mistaken for a sweet snack while wearing the Jolly Gingerbread Activity Set! Get a closer look—your Scout Elf turned gingerbread man is sure to delight in this silly costume.
---
Merry Merry Mermaid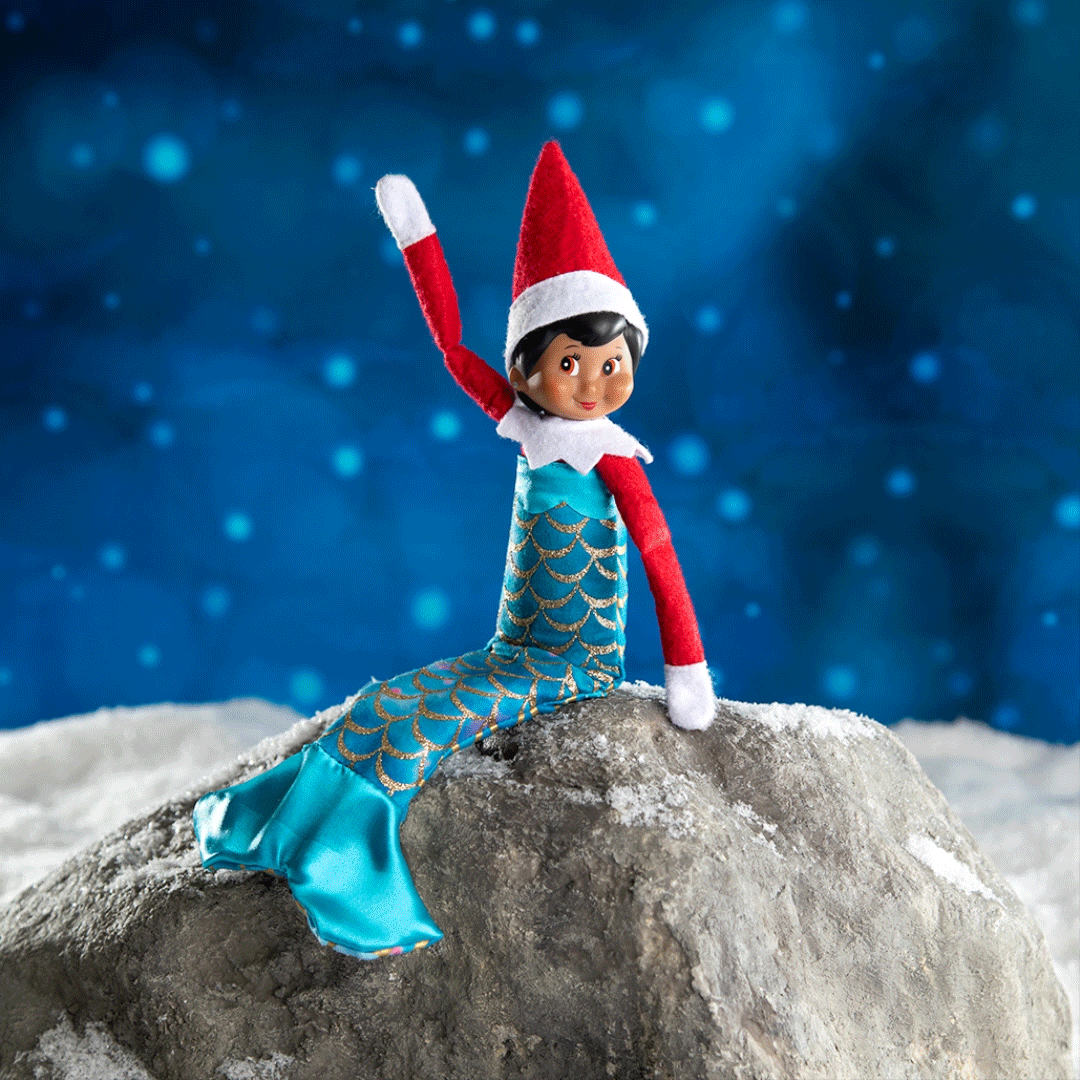 The Merry Merry Mermaid outfit is all your Scout Elf needs to channel her inner mermaid. This dazzling costume is perfect for elves to wear as they wash ashore to say hello from the sea!
---
Before you or your elf get to work recreating any of these inspirational photos, be sure to read these safety warnings. Santa wants to make sure everyone stays safe!