You've shared laughs, made memories and discovered new—sometimes even odd—hiding spots, but now it's time for you to send your Scout Elf back to the North Pole for a very important mission: to help Santa! After all, preparations for next year's Christmas begin right on December 26, and there's not a moment to spare! You can bid your elf adieu with one of the fun farewell ideas below.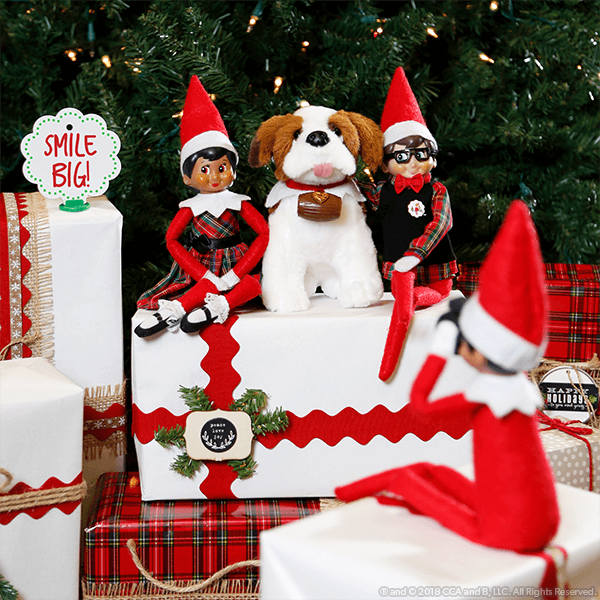 Gather around your Scout Elf for an official family portrait—a fun keepsake to cherish all year long!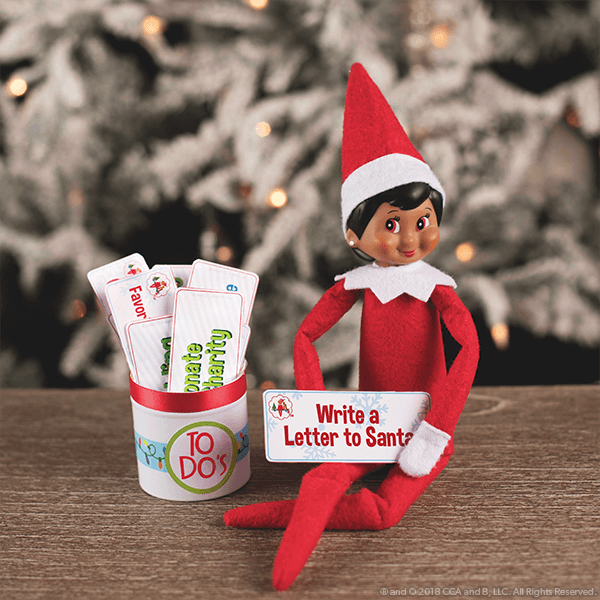 Ease the difficult task of saying goodbye by creating a fun to-do list that your Scout Elf can fulfill once they arrive at the North Pole. What do your kids think their elf will be doing when he or she returns? Maybe the elf will be helping Mrs. Claus in the kitchen, feeding the reindeer or taking down the Christmas lights. Children will perk up imagining all of the elf's fun and important adventures at the wondrous North Pole.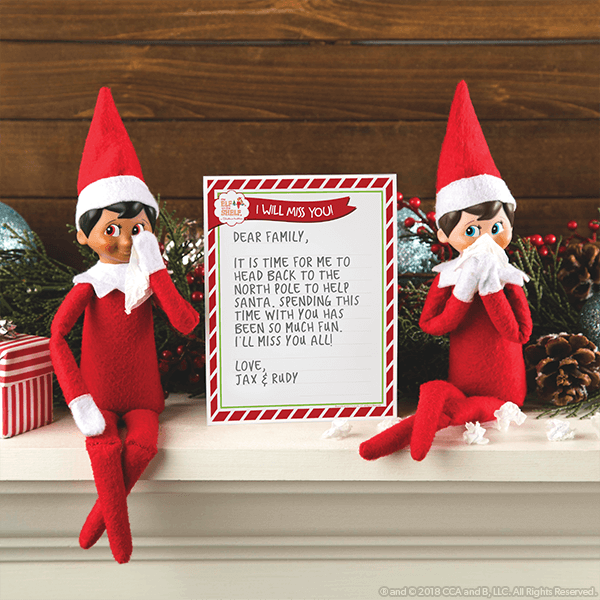 Ask your children to write a letter telling your Scout Elf about their favorite parts of his or her visit this holiday season. If you're lucky, maybe your Scout Elf will leave your family with some sweet parting words, too! Use this free Scout Elf letter template.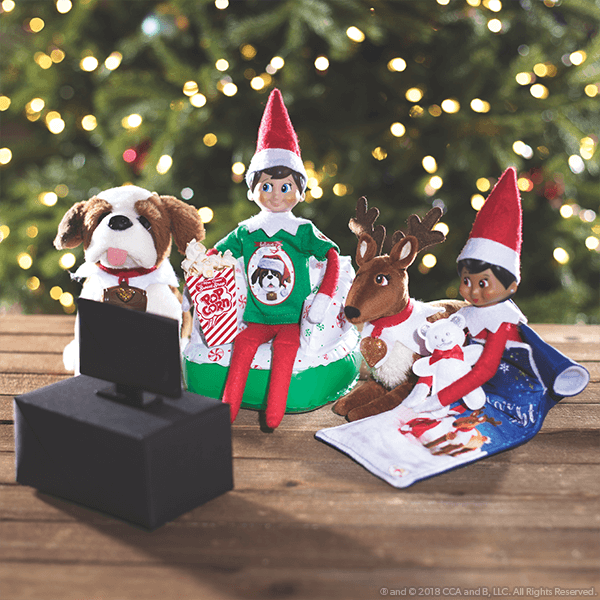 Invite your Scout Elf to watch while your family partakes in one last Christmas Eve activity, like baking cookies for Santa, watching Christmas movies or reading a holiday bedtime story.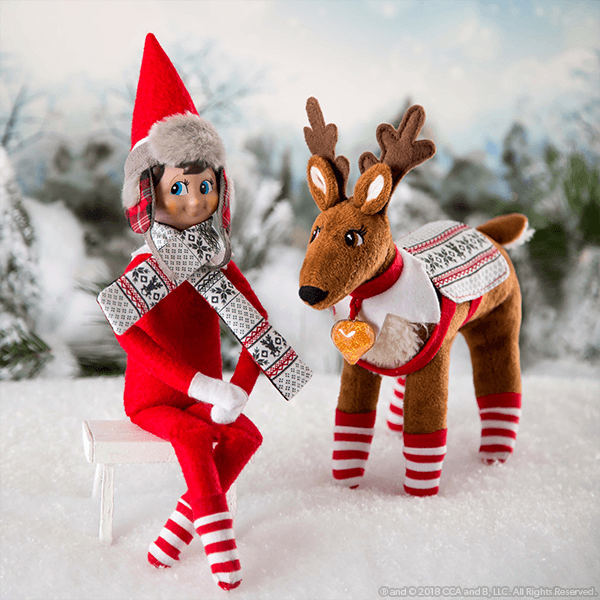 Scout Elves have been known to leave footprints in the snow as they take off–or sometimes a snow angel, too! Try to find where your Scout Elf took off from by tracing his or her tracks in the snow or grass outside of your house.
Learn more about the many reasons why your elf may need to return to the North Pole after Christmas!