Whip up a weekend of fun with an item from the medicine cabinet: shaving cream! The elves have the best ideas for three foamy crafts that can be cleaned up in a jiff, including fake snow, puffy paint and "marbelous" paint. Read on to see how to get started!
Marble Paint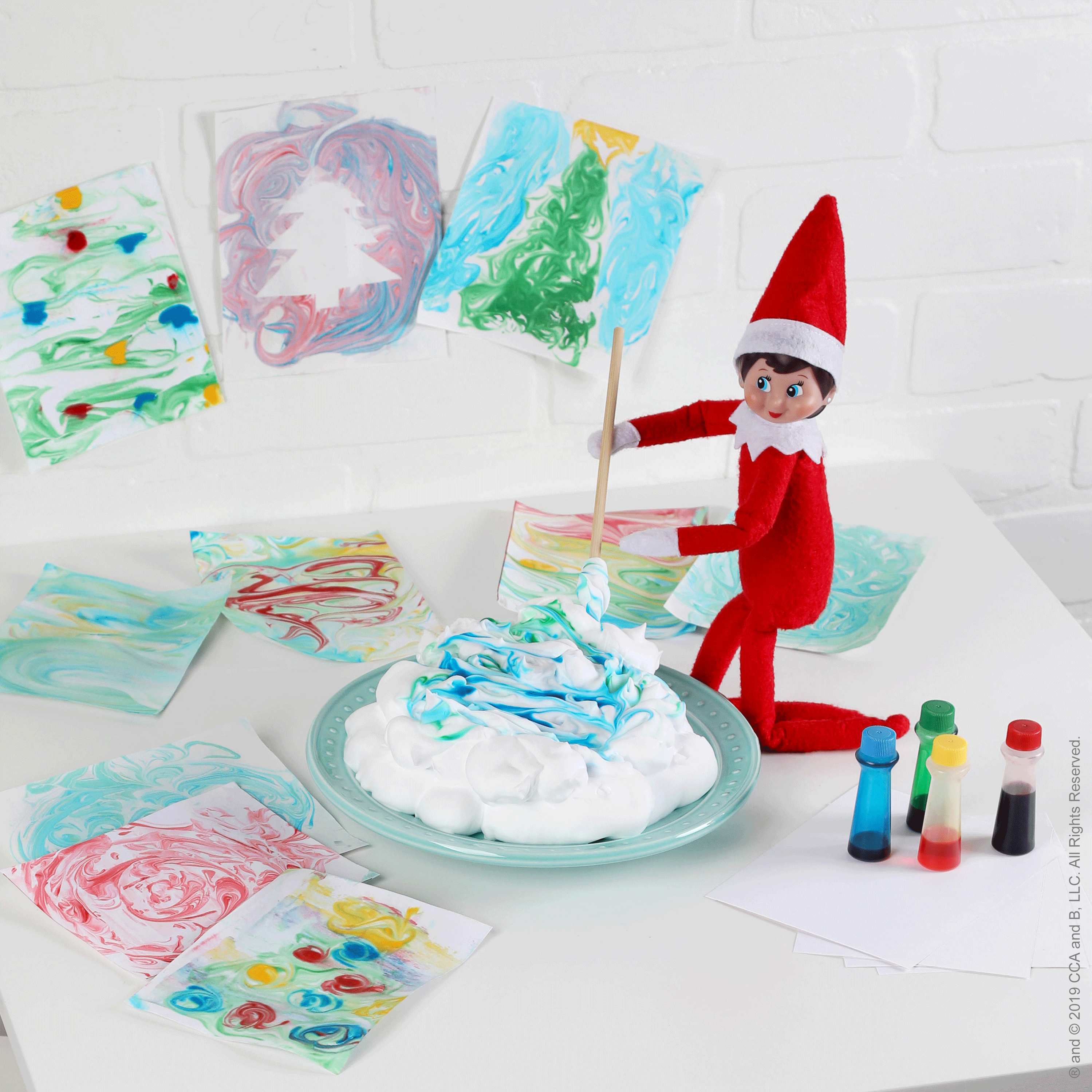 You'll Need:
White shaving cream
Plate
Food Coloring
Paintbrush
White paper or card stock
Scissors
Piece of plastic
Instructions:
Create the base of the marble paint by squeezing small drops of food coloring onto a plate of white shaving cream.
Using a paint brush, swirl the food coloring into a unique design.
After, cut small squares of white paper or card stock.
Place the paper onto the shaving cream and lightly rub the paper.
Flip the paper over and use a piece of plastic to scrape off any remaining shaving cream.
Ta-da! The food coloring and shaving cream mixture, a.k.a. marble paint, has created a beautiful design. Helpful hint: These steps can be repeated as many times as you want with different colors to create new designs.
---
Fake Snow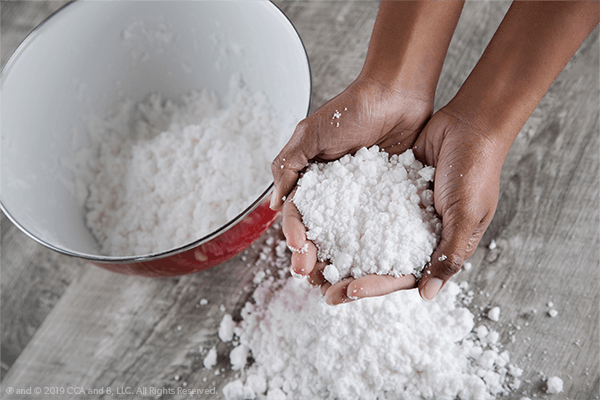 You'll Need:
1 pound baking soda
White shaving cream
Large mixing bowl
Glitter (optional)
Essential oils (optional)
Instructions:
Place 1 pound of baking soda in a large mixing bowl.
Add shaving cream, gradually, to the baking soda, kneading the mixture until it is combined and the perfect snowy consistency has been reached.
For extra flair, add glitter or essential oils, like peppermint oil, to the mixture and place the snow in the freezer until it is cold to the touch, like real snow.
---
Snow Paint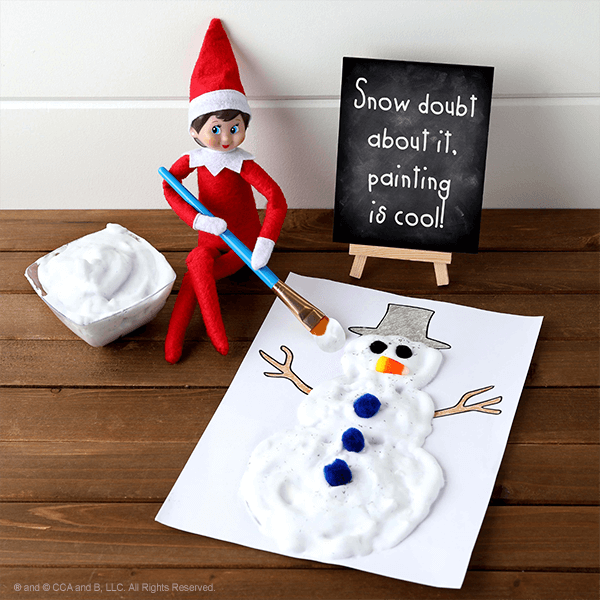 You'll Need:
White shaving cream
White craft glue
Bowl
Paintbrush
Glitter (optional)
Paper
Crayons, markers or other craft decorations
Instructions:
First, mix two parts shaving cream and one part glue in a bowl, stirring until a thick paint forms. Helpful hint: Add more glue as necessary and add glitter for a festive touch.
With your paint brush in hand, create a snowy scene. You could draw a snowman or even a winter wonderland.
After, use crayons, markers, construction paper and other craft items such as pom poms, buttons or googly eyes to decorate your piece!
Voilà! Check out your beautiful artwork!
Get more ideas in the Craft Corner, so you can keep crafting all season long!
Please remember that when attempting the craft included in this post children should always be supervised by an adult. When using crafting supplies or products, always read manufacturer's instructions and warnings.