Roll Call: Santa. Santa Claus. St. Nick. Father Christmas. Kris Kringle. Captain Christmas. Santa's nicknames are endless, and he will answer to almost any name children call him! But what is The Big Man in Red's real name? We bet you can guess. Click below to see if you're right!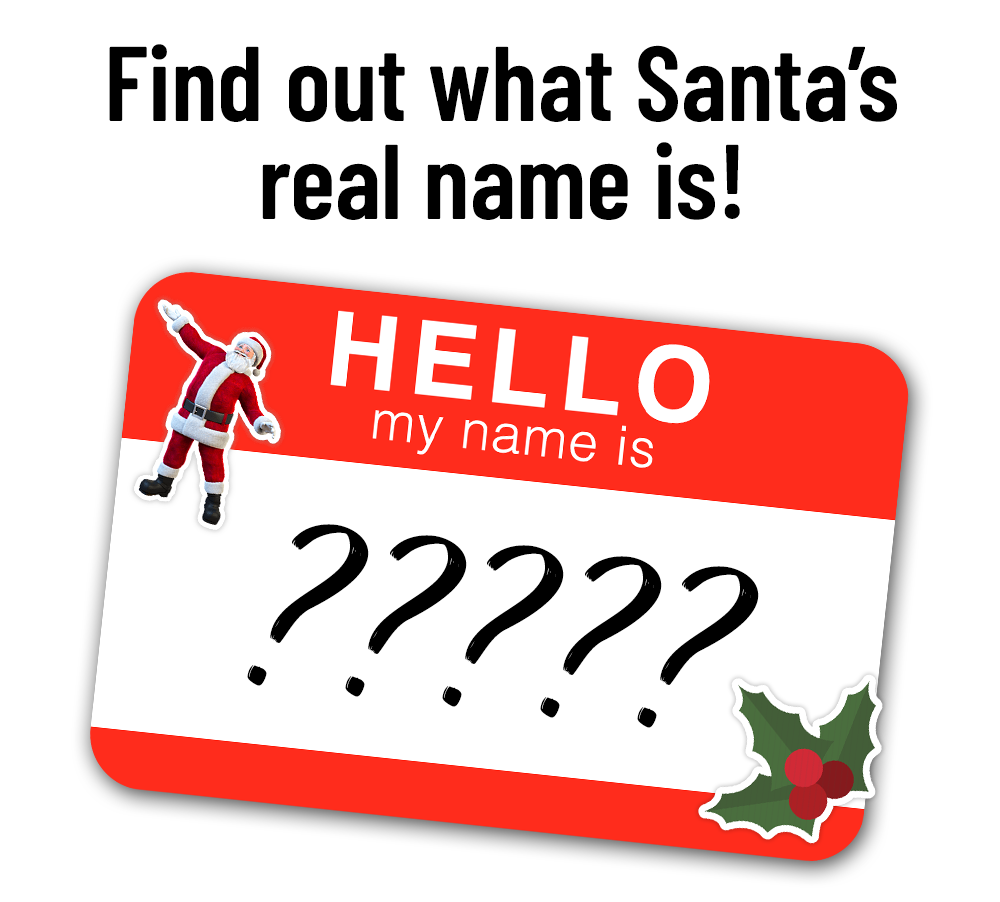 Santa's real name is…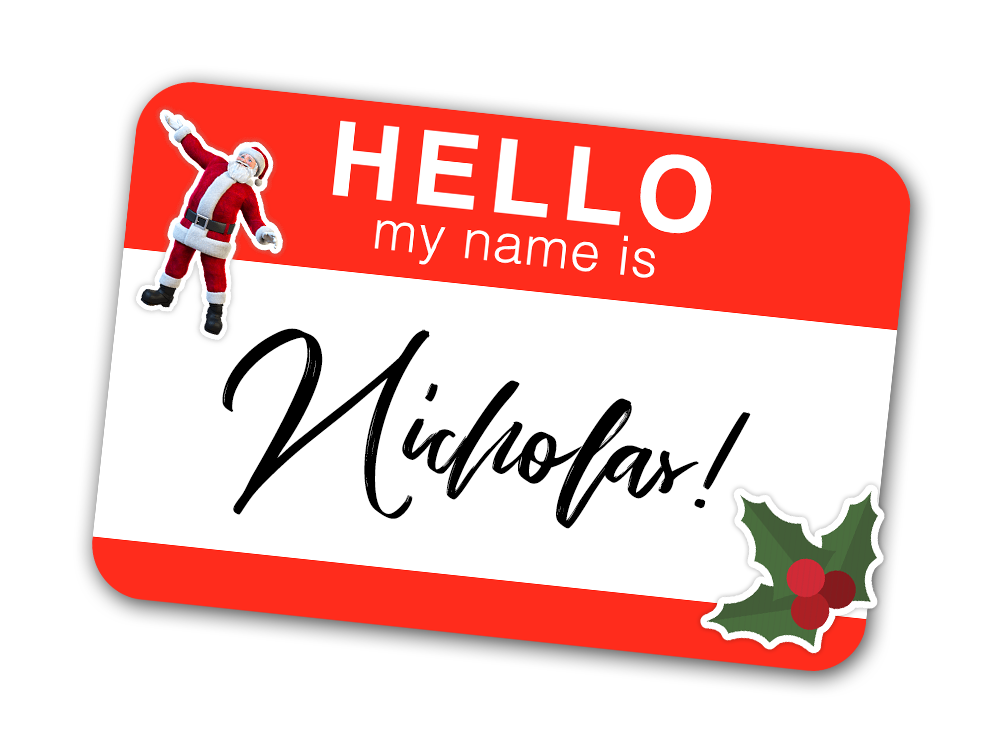 A long time ago, Santa was known as Saint Nicholas by his peers because he was so kind to others and often gave gifts to those in need. Today, some still call Santa "Saint Nicholas" among his many nicknames.
Learn even more fun facts about Santa! Find out his favorite food!