Though he spends nearly all of his time preparing for Christmas, there are times when Santa kicks off his boots, props up his feet and rests his eyes for a snooze. Have your little ones ever wondered, "Where does Santa Claus live?" He lives at the North Pole, of course! Santa stays at the North Pole year-round. It's where he trains the reindeer, shines his sleigh, ice fishes, tries Mrs. Claus' recipes and more. Read on to learn fun facts about some of the places around the North Pole!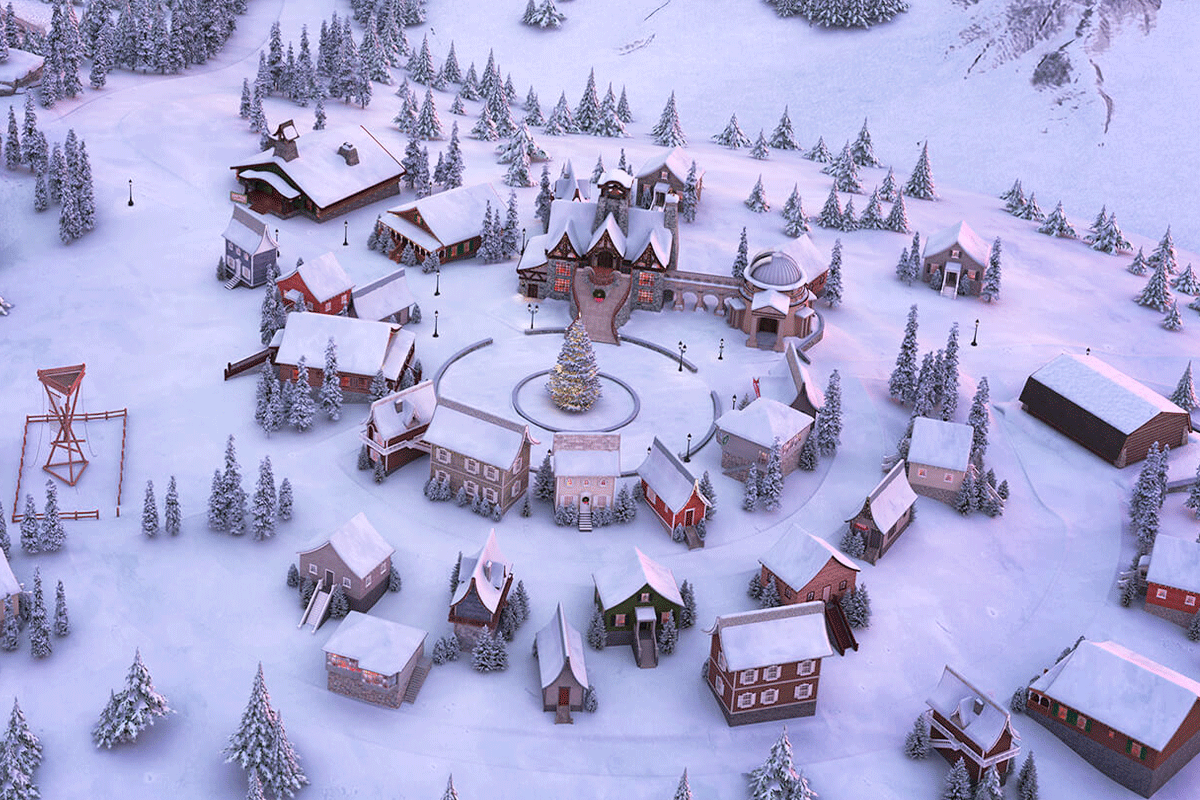 5 Fun Facts About the North Pole
The North Pole's tallest Christmas tree can be spotted in the City Center, the bustling hub in the middle of the North Pole!
The Mail Room Grotto is open 24/7. There are always Scout Elves sorting mail, so Santa can read all the letters he receives!
Santa's reindeer stay in the Stables where they nap, snack on carrots and practice new tricks. What else is stored in the Stables? Santa's sleigh!
Santa spends lots of time in his Strategy Room strategizing for Christmas. This is where he nails down important Christmas details such as his flight path and whether or not it will be affected by the forecast!
Perhaps one of the most important spots at the North Pole, the Clock Tower, is where Santa's sleigh departs for his Christmas Eve flight!
No human has ever visited the mysterious place Santa Claus calls home, but now, little ones can visit the virtual North Pole, where they can take a tour, interact with elves and play games!