What is The Elf on the Shelf®?
The Elf on the Shelf® is a fun-filled Christmas tradition that has captured the hearts of children everywhere who welcome home one of Santa's Scout Elf® messengers each holiday season. These magical elves help Santa manage his nice list by taking note of a family's Christmas adventures and reporting back to Santa at the North Pole nightly. Each morning, the Scout Elf helper returns to its family and perches in a new spot, waiting for someone to spot them. Children love to wake up and race around the house looking for their elf.
Santa's official Scout Elf pals stand apart from other North Pole elves because they arrive wearing their signature red jumpsuit in a box set with their very own storybook called The Elf on the Shelf: A Christmas Tradition. Ready to adopt your own Scout Elf messenger?
How Do I Get an Official Scout Elf messenger?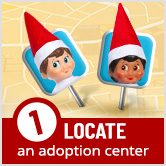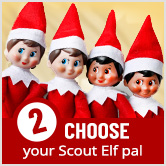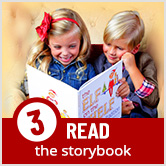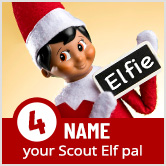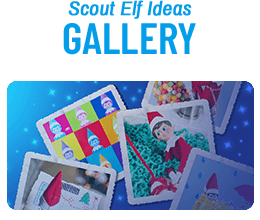 Browse photos of elves in action, and print out materials and instructions to inspire your Scout Elf friend this season!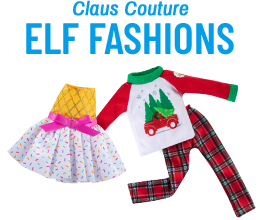 Show off the unique personality of your Scout Elf pal in the latest North Pole fashions designed by Mrs. Claus.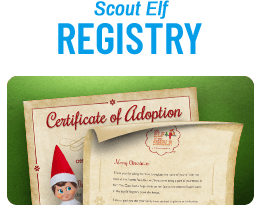 Register your family's Scout Elf name to receive a personalized adoption certificate and official letter from Santa Claus.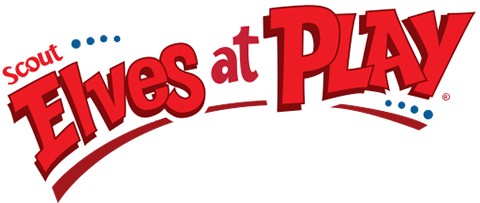 Check out photos of Scout Elves as they use the Scout
Elves at Play® kits and accessories. Learn More

Sign up to receive product notifications, special deals, elf ideas, family activities and even an email from Santa!