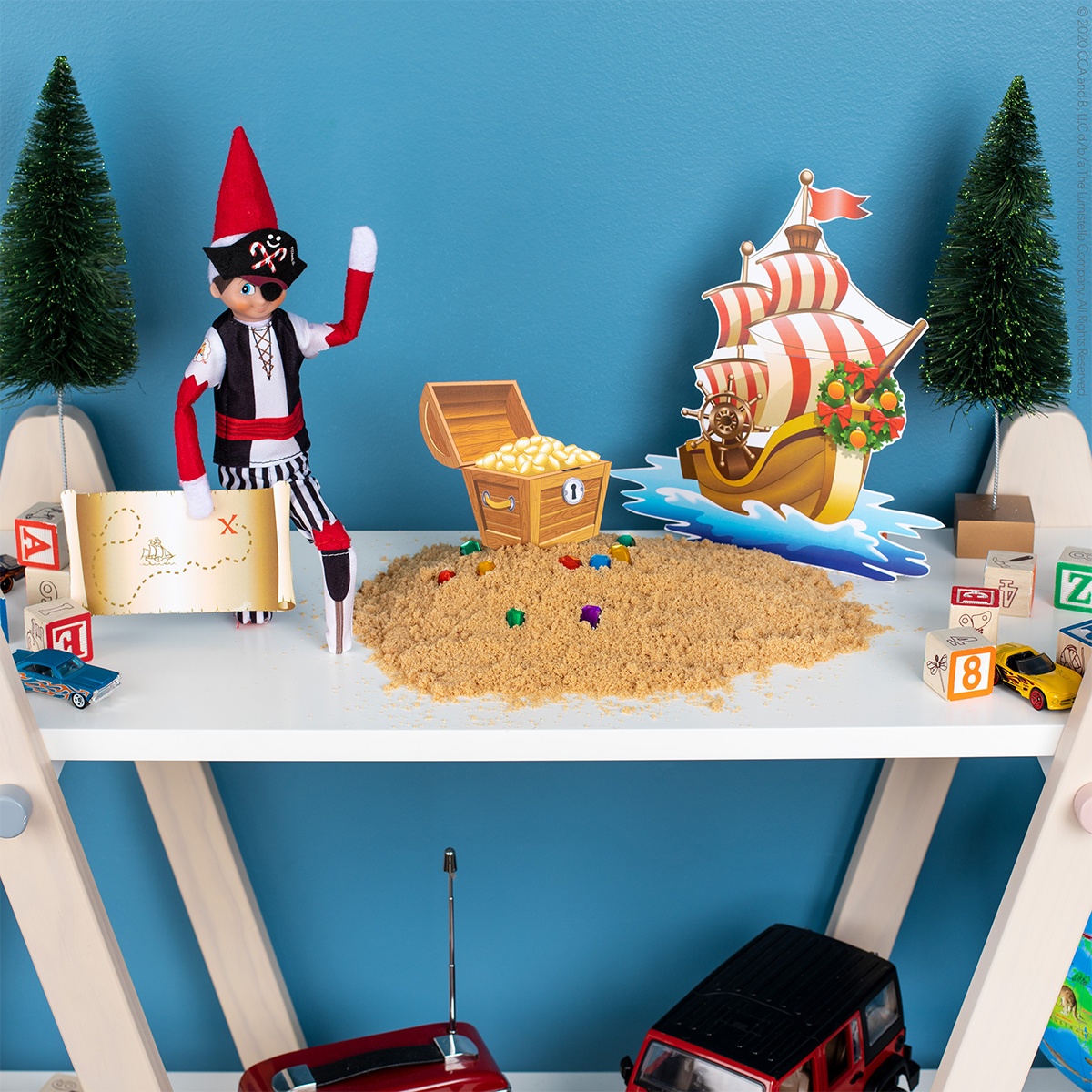 Ahoy! Your pirate Scout Elf will show you what treasure washed ashore on their high arctic seas adventures.
Materials:
Color printer
Card stock/paper
Scissors
Tape
Brown sugar
Instructions:
Your Scout Elf will print and cut out the printable props.
To set the scene, they will use brown sugar for sand and display the pirate ship and treasure chest.
Finally, they will slip into their Polar Pirate outfit before consulting the map to see if X marks the spot!