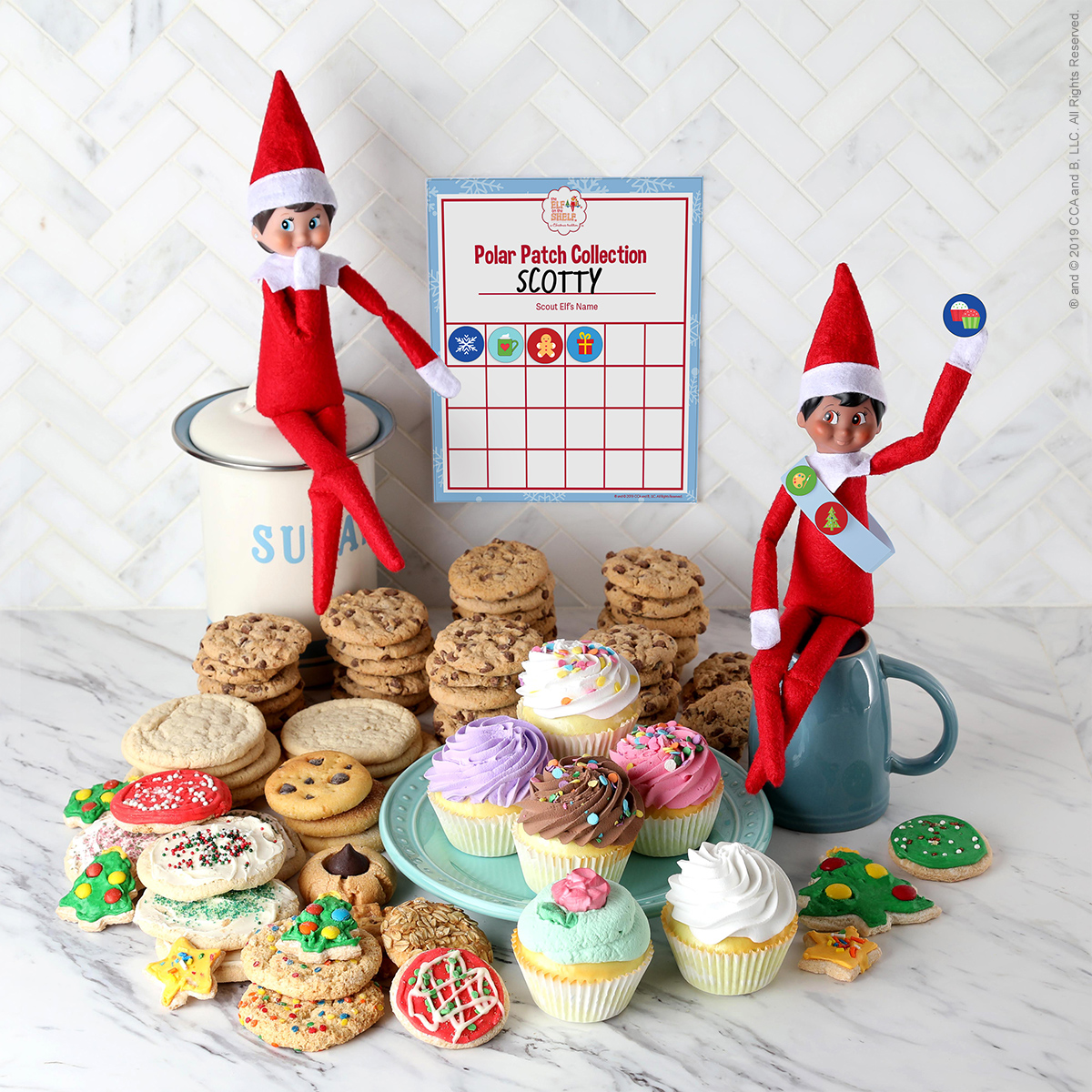 These elves are earning their badges—Scout Elf's honor! Your Scout Elf can earn their own badges by learning new skills or completing tasks, and children can help them keep track of each milestone with the free printable sashes, badges and chart. Looks like this elf received their baking badge by whipping up delicious cupcakes and cookies—which badges will your elf earn?
Materials:
Color printer
Card stock/paper
Scissors
Tape/glue
Variety of baked goods (or other props needed to earn matching badges)
Instructions:
First, your elf will print and cut out the printable displaying all the badges that can be earned.
Second, they will print and cut out the sash and wrap it around them.
Then, your elf will get to work completing a task to earn their first badge. Helpful hint for elves: You could bake an array of yummy treats to earn your baking badge, create a drawing to earn your arts and crafts badge or decorate the Christmas tree to earn your Christmas spirit badge.
Children can help their elves by rewarding them with a well-earned badge when they complete a new task during the holiday season!