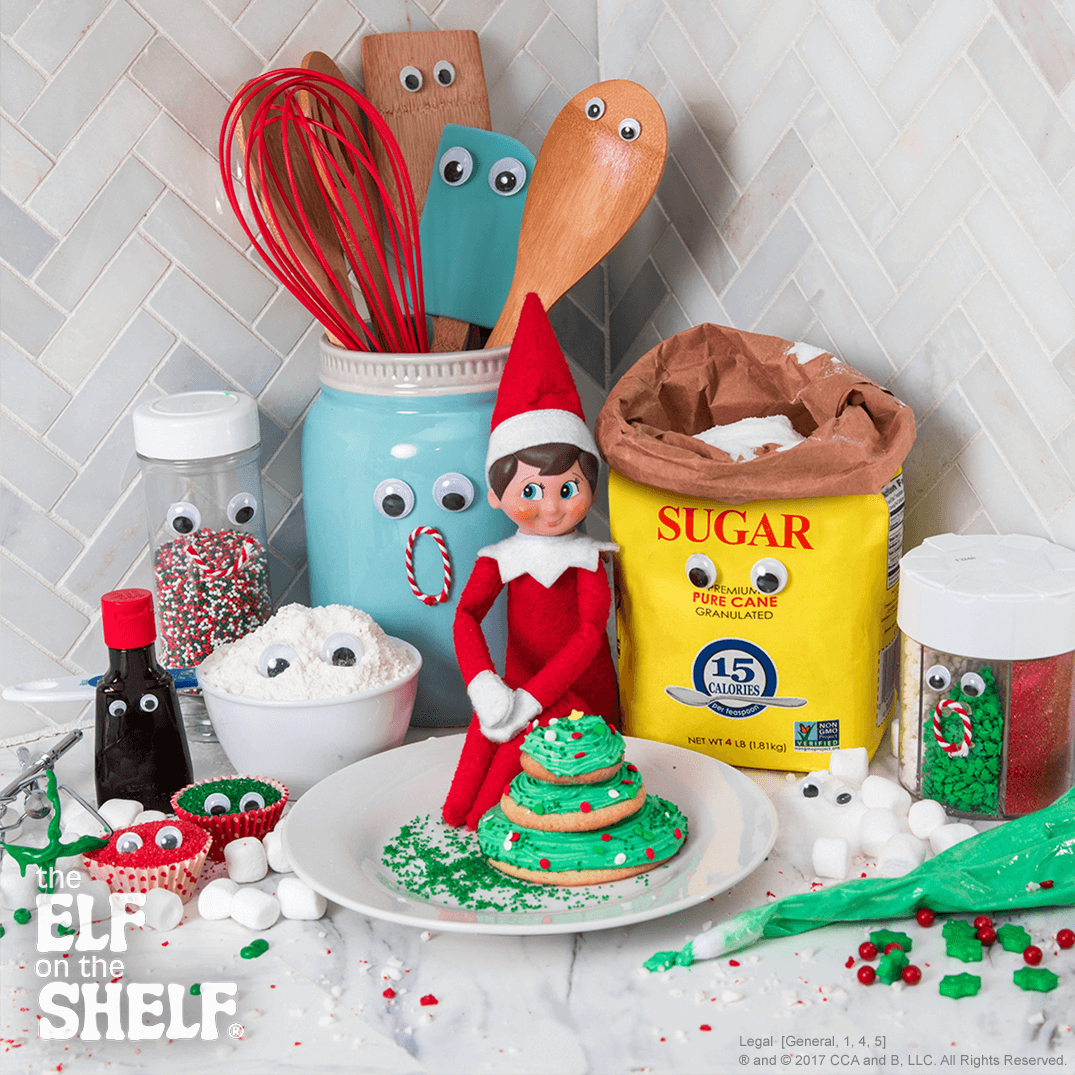 Materials:
Sugar cookies
Green icing
Sprinkles
Googly eyes
Pipe cleaners
Baking ingredients
Kitchen items
Instructions:
All eyes are on your elf as he or she makes a big mess while trying to make a tiny treat in a hurry! To pull off this quirky idea, your elf started by using glue dots to attach googly eyes to all the items around the kitchen.
Using pipe cleaners, your elf will also attach small mouths to some of their items to show their surprise at the mess being made on the counter.
Then, your elf will gather frosting, sprinkles and sugar cookies to make a tasty tree cookie. To do this, your elf will stack different sized sugar cookies and separate them with green icing to look like a little tree. Sprinkles on top will complete their festive—and messy—creation!