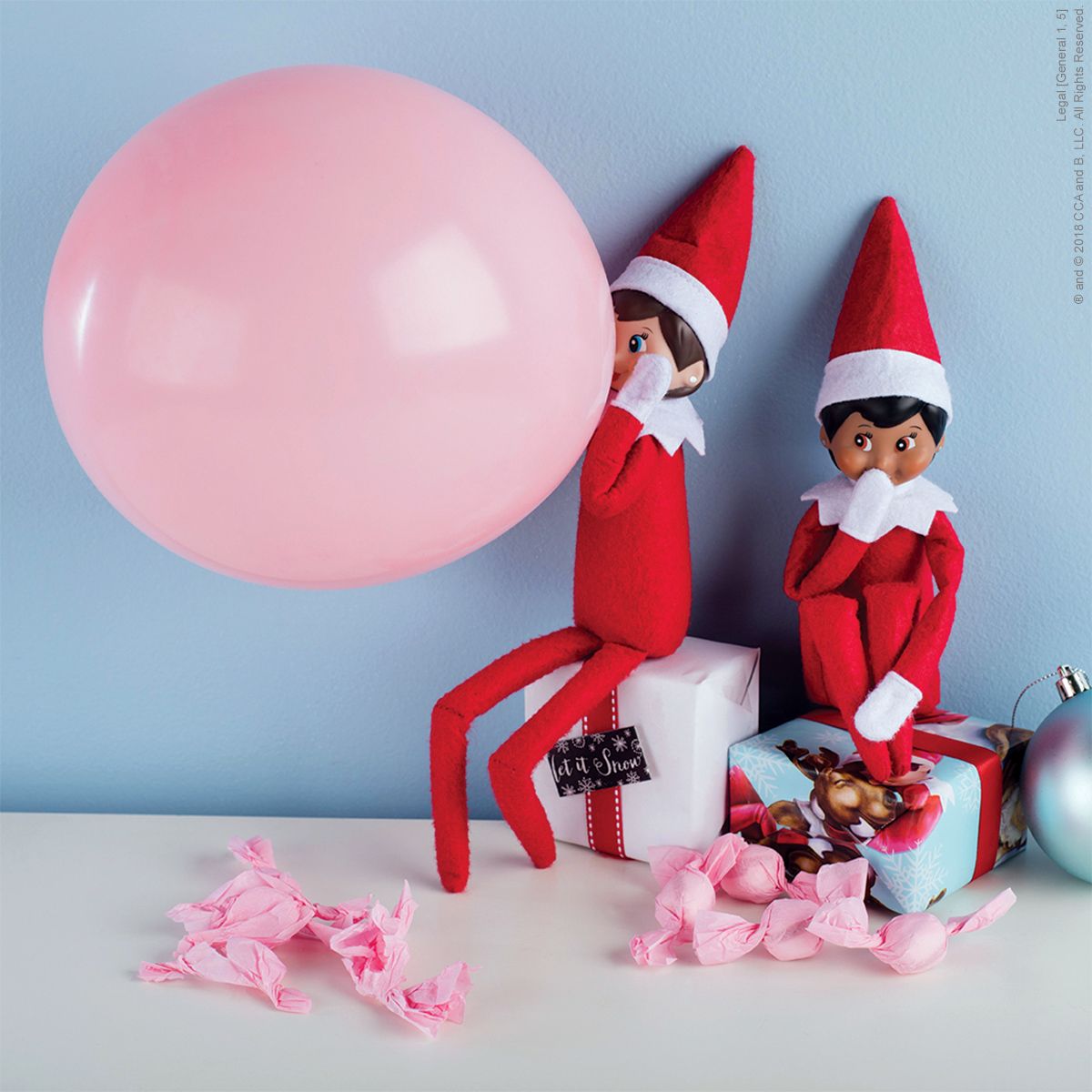 Anybody can walk and chew gum. But your elf has a super-size talent: they can perch in a chair while blowing a bubble that's more than half their size!
Materials:
Instructions:
First, your elf will pull out a few bubblegum pieces.
Next, they will find a place to sit and blow a bubble using the pink balloon.