Breakfast of Scout Elf Champions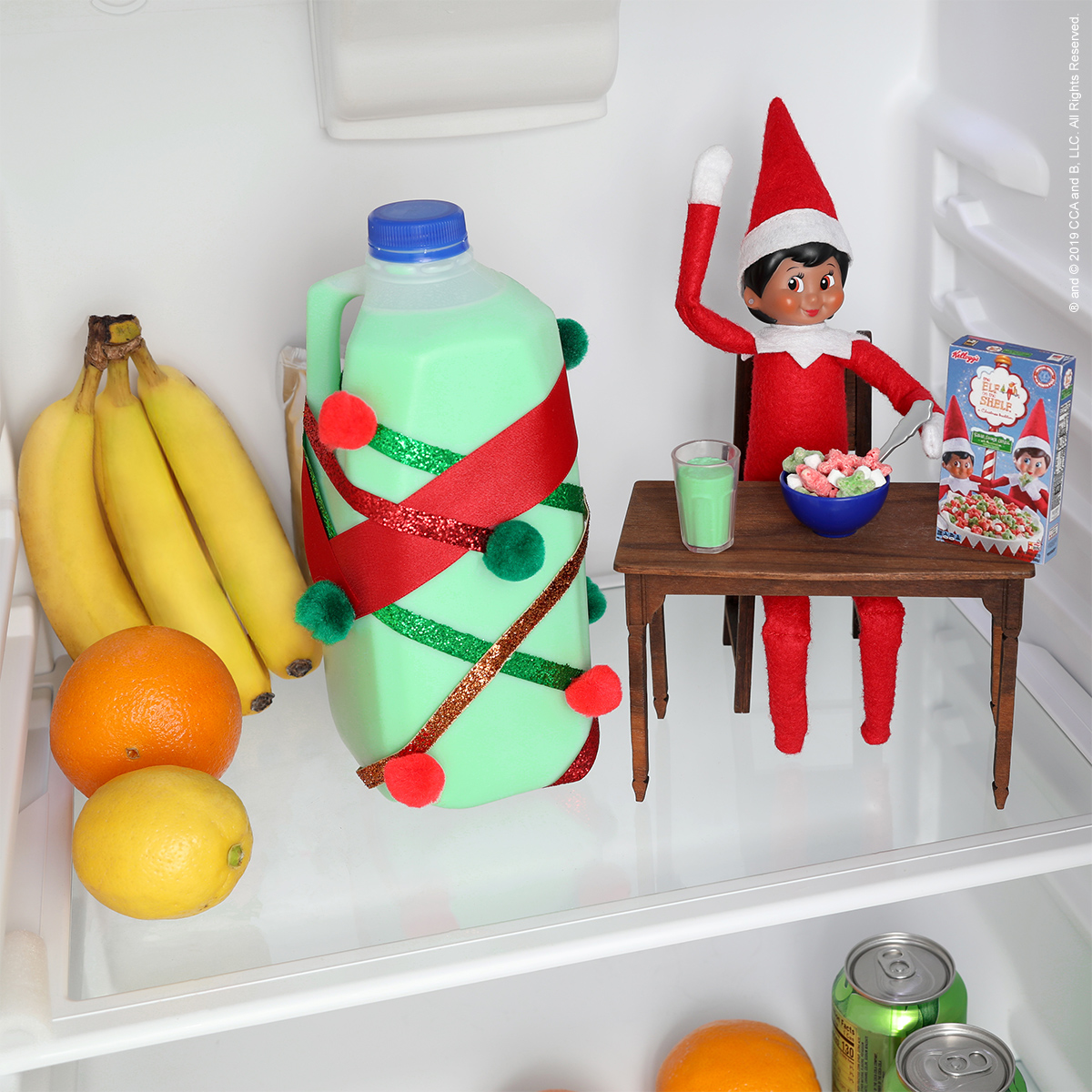 We've seen Christmas trees but never one quite like this! Your Scout Elf will decorate a milk carton to look just like a tree—the perfect festive backdrop to enjoy their morning cereal or host an official North Pole Breakfast!
Materials:
Jug of milk
Green food coloring
Ribbon
Pom poms
Refrigerator
Color printer
Card stock/paper
Elf-sized bowl
Instructions:
First, your elf will turn a jug of milk green by adding food coloring.
Then, they will decorate the jug Christmas tree style with ribbon and pom poms.
They'll hide out in the fridge, too, with their own mini bowl of The Elf on the Shelf® Sugar Cookie Cereal. Helpful hint for elves: A ramekin makes an easy elf-sized bowl or search for one at a local craft store.
As a finishing touch, your elf will print and cut out the mini cereal box included in the printable and wait for you to find them!