Christmas Circuit Workout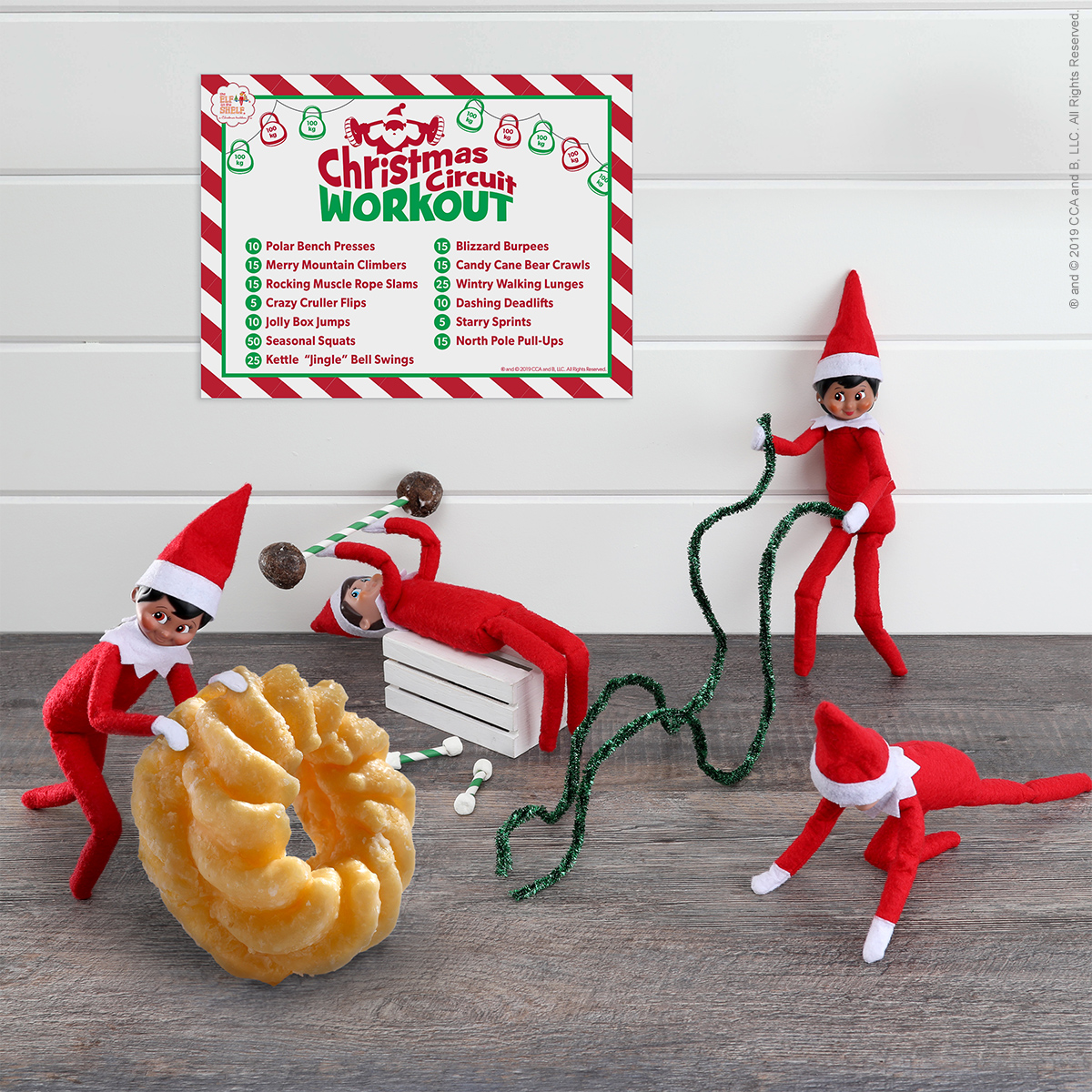 It's time to get in shape for the Christmas season, and your Scout Elf knows the perfect way: setting up an interval workout with some of their favorite sweets!
Materials:
Color printer
Card stock/paper
Paper straw
Donut holes
Mini marshmallows
Cruller
Instructions:
Your Scout Elf will print and cut out the printable listing the circuit workout.
Then, they will use pipe cleaners for muscle ropes, a cruller as a tire and donut holes or marshmallows attached to a paper straw to imitate a weighted barbell.
Finally, your elf will move through the circuits to complete their high intensity Christmas workout.