Count Down to Christmas Bucket List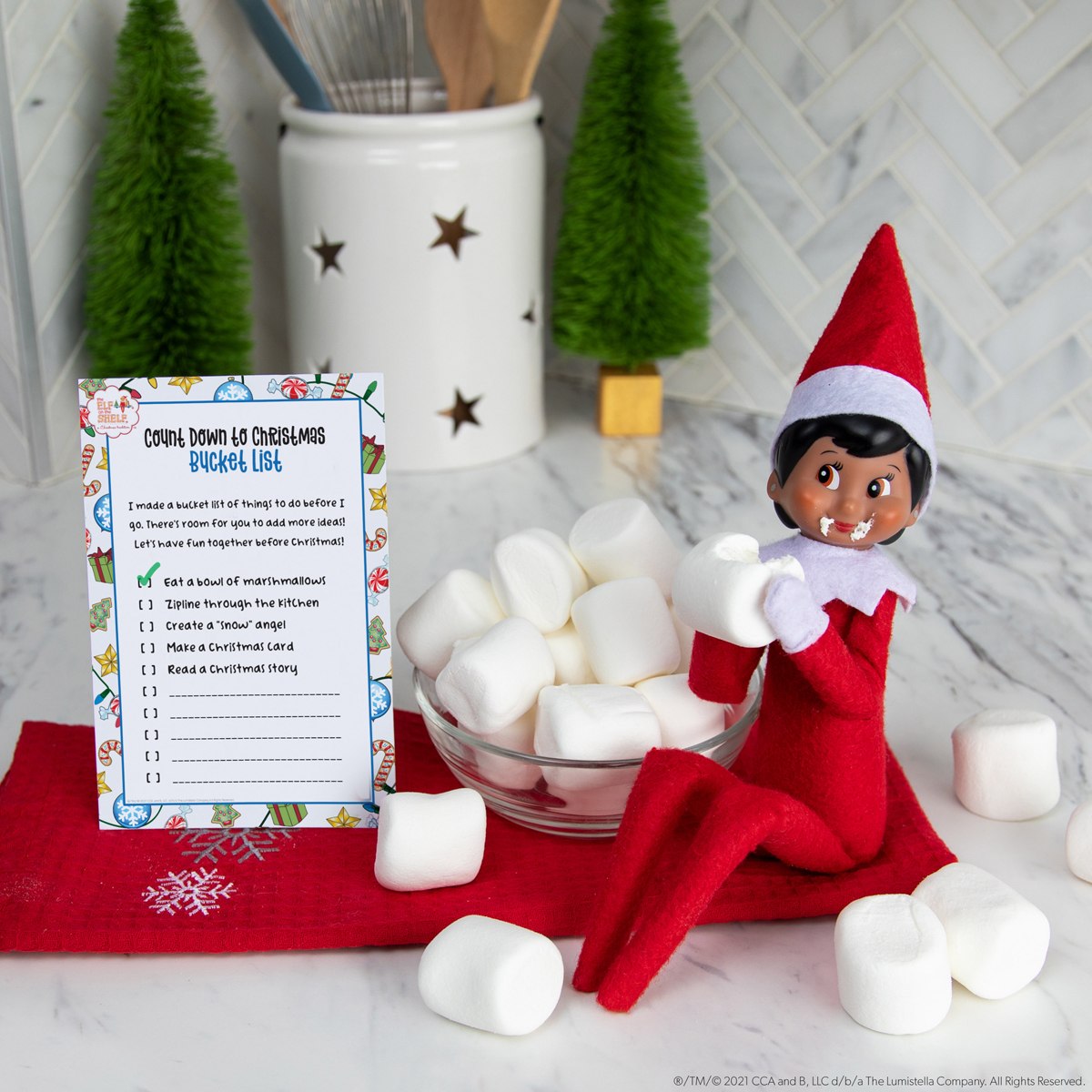 Materials:
Color printer
Card stock/paper
Scissors
Pen
Optional items needed to complete the bucket list
Instructions:
Your elf will print and cut out the printable.
They will get to work gathering items needed to complete their bucket list such as marshmallows, "snow," craft items, etc.
They will leave a pen, so you can fill in a few of your own ideas to complete their bucket list.