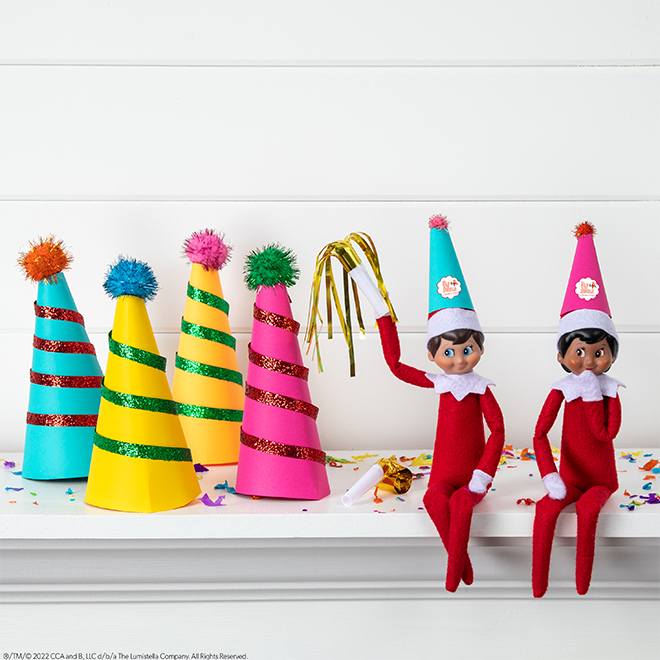 "On a list of our favorites, this New Year's party hat sits right on top!"
Materials:
Color printer
Cardstock/copy paper
Scissors
Decorative ribbon
Pom-poms
Adhesive
Instructions:
First, your Scout Elf will print, cut, prepare and wear their elf-sized party hats.
Then kids will fold card stock or copy paper into a cone to wear on their own heads!
Decorate your party hats as you please and get ready to ring in the new year!