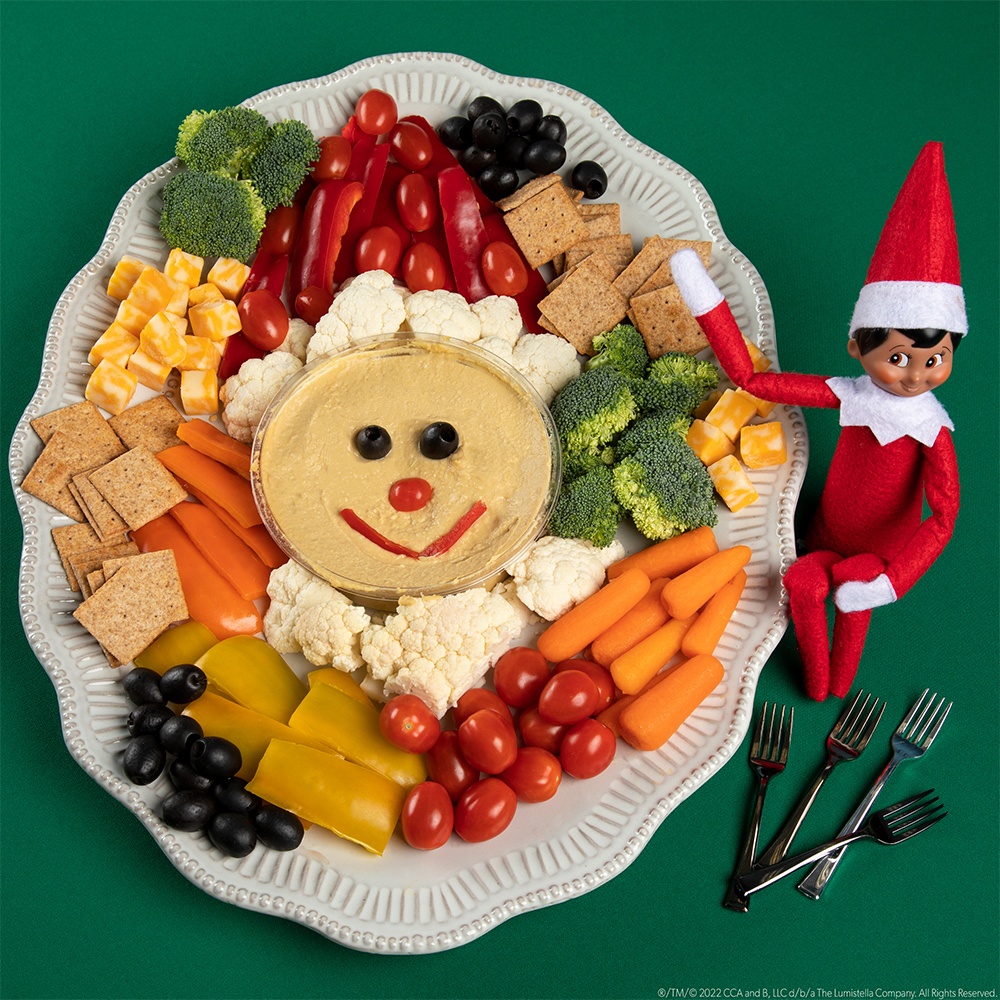 10/10 elves would recommend!
Materials:
Serving platter
Your favorite vegetable mix, meats, and cheeses
Hummus
Crackers
Instructions:
Your Scout Elf will first wash the veggies and prepare the meats.
Then they will arrange the food around the hummus to create a Scout Elf face!
Lastly, they will serve up the perfect Christmas charcuterie board!