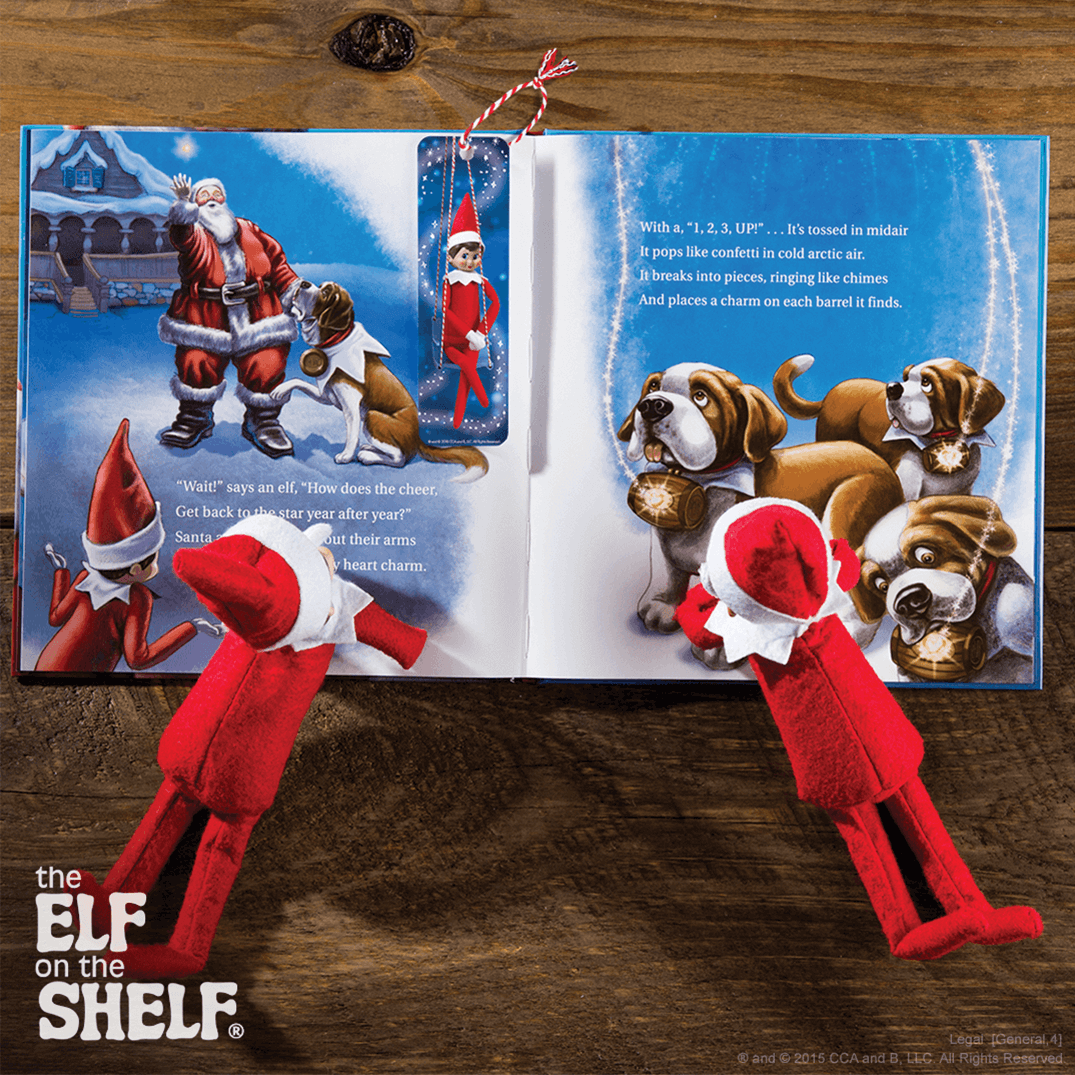 Materials:
Instructions:
When the Scout Elves decide to crack a book, they'll have no problem finding where they left off thanks to their festive bookmark, featuring a picture of themselves! To create this scholarly surprise your Scout Elf will print and cut out the bookmarks.
Then your Scout Elf will punch a hole in the top of each bookmark.
To finish the bookmark, your elf will tie a piece of Candy Cane Cable through the hole of each bookmark and use them to mark the right page!