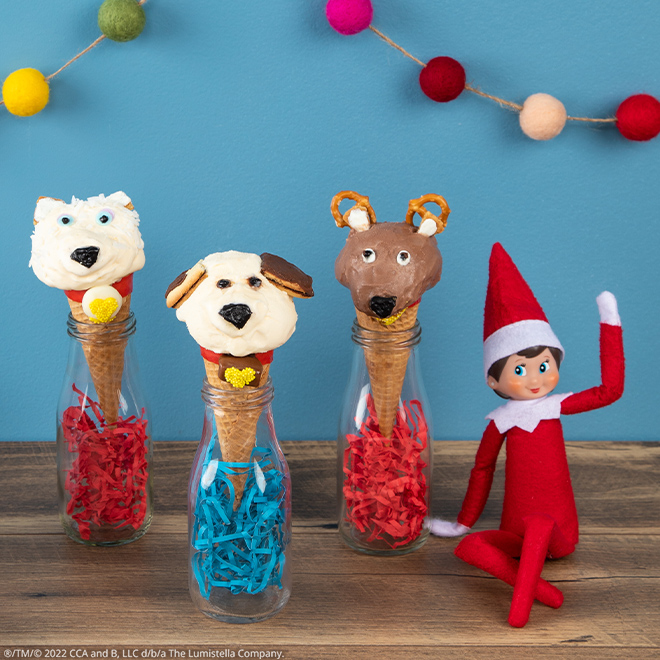 Materials:
Chocolate and vanilla ice cream
Ice cream cones
Oval cookies
Pretzels
Yellow sprinkles
Black icing
Fruit tape
Chocolate taffy
Instructions:
Your Scout Elf will place three (one on each) scoops of ice cream onto sugar ice cream cones.
Next, they will place pretzels on top of a chocolate scoop to look like reindeer antlers, oval shaped cookies on a vanilla scoop to look like Saint Bernard ears, and pointed cookie pieces on the second vanilla scoop to look like arctic fox ears.
Then they will place black icing on each scoop to form a cute button nose and eyes.
Lastly, your Scout Elf will use fruit tape and yellow icing to form Elf Pets collars and magic hearts.
Your Scout Elf may add a flair of detail and form a Saint Bernard barrel from chocolate taffy and an Arctic Fox snow globe from a cookie!