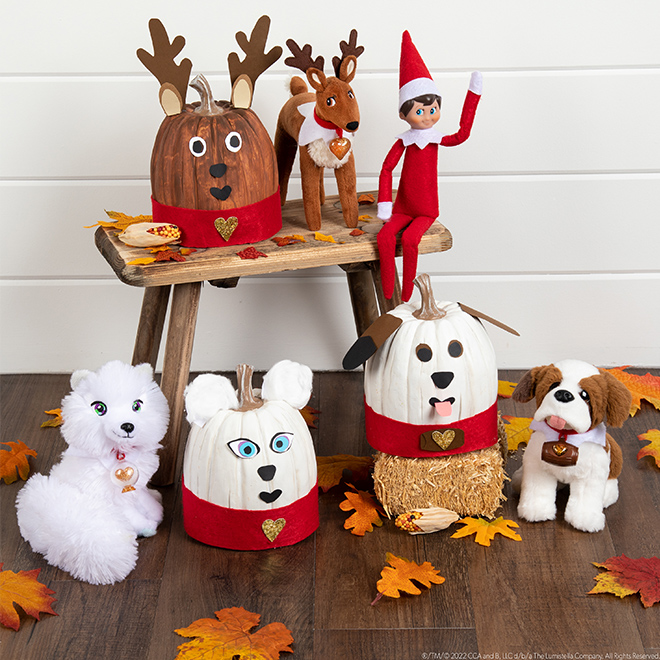 A pumpkin so cute you'll want to keep it as a pet…an Elf Pet, that is!
Materials:
Pumpkins (artificial or real)
Construction paper
Adhesive
Scissors
Child-safe paint
Optional: Red felt, Gold glitter
Instructions:
Your Scout Elf will begin with three pumpkins of any size.
Next they will paint each pumpkin the color of an Elf Pet (one of each).
Then they will use construction paper, scissors, and adhesive to cut and glue on the features of the Elf Pets!
Your elf may go a step further and add a red felt collar with each Elf Pets' magical golden charm.