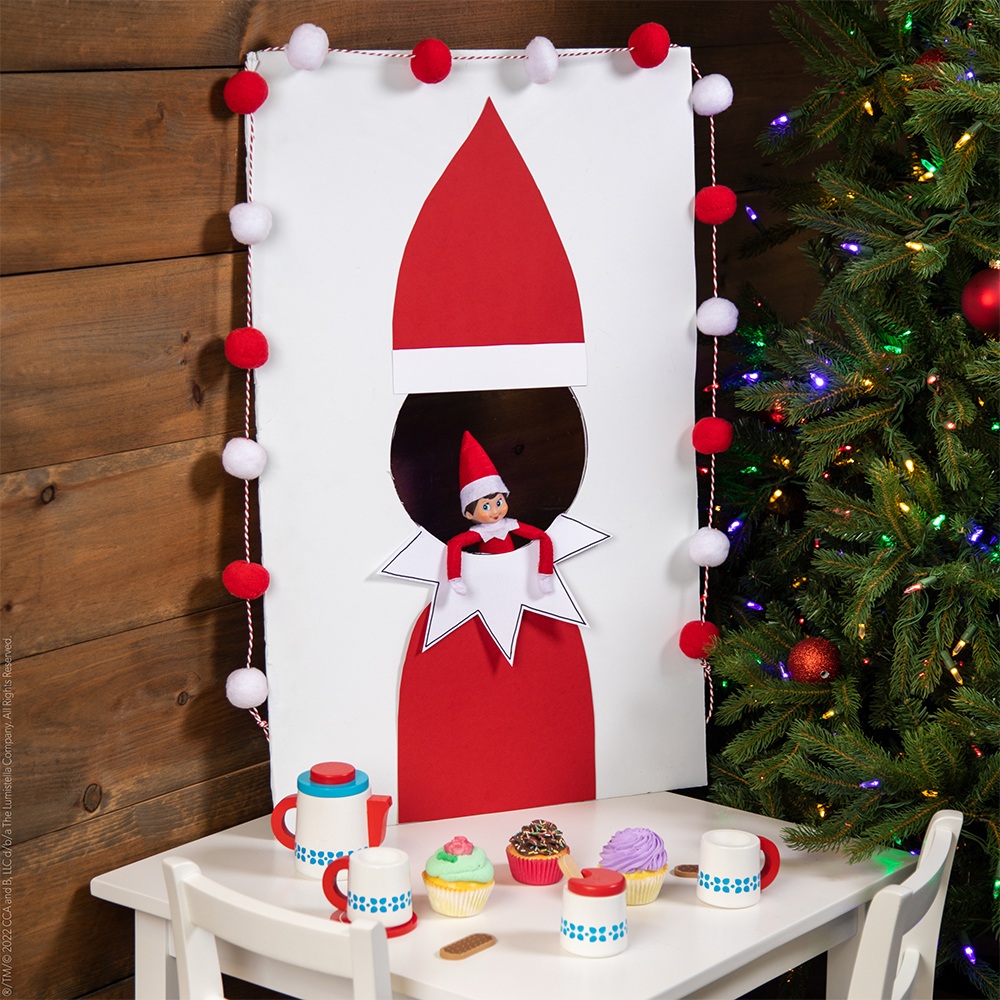 Materials:
Cardboard or poster board
Colorful construction paper
Adhesive
Scissors
Instructions:
First, your Scout Elf will find a large piece of cardboard or poster board and cut a child-sized face hole in the middle.
Next, they will cut red and white construction paper in their likeness and adhere it to the board.
Finally, they will set up a photo station for silly Christmas pictures!