Festive Friends & Fun Games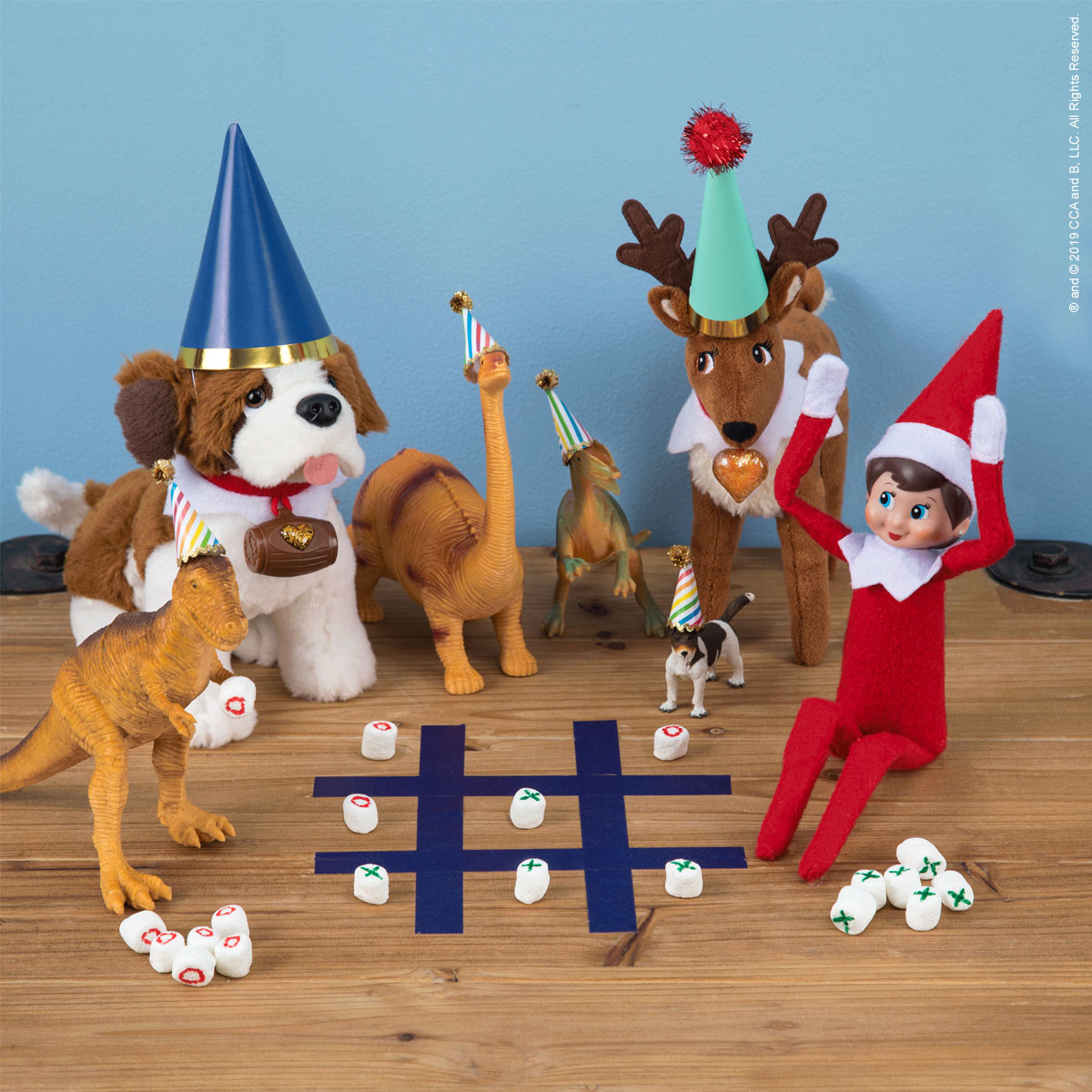 Materials:
Painter's tape
Marshmallows
Red marker
Green marker
Small party hats
Toys or stuffed animals
Instructions:
Leave it up to your Scout Elf to create a game night everyone wants to be a part of! To get all their friends together, your elf created a tic-tac-toe board by crisscrossing four pieces of painter's tape.
To make the game more festive, your elf used red and green markers to mark marshmallows with X's and O's.
Finally, your elf invited all their friends—including the Elf Pets® Saint Bernard and Elf Pets® Reindeer—to host a night of festive fun!