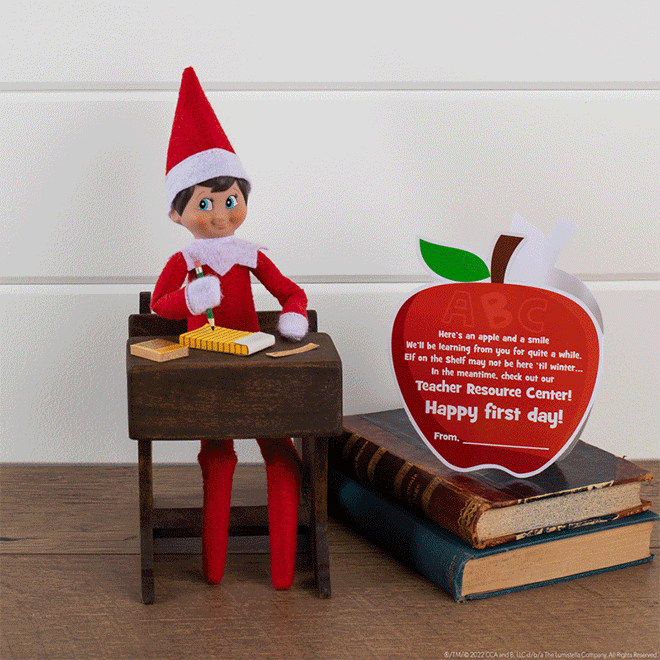 Materials:
Color printer
Card stock/copy paper
Scissors
Instructions:
Your Scout Elf will print and cut out the printable card.
Next, they will set it out for kids to sign and give to their teacher as a cute first-day-of-school gift!
Finally, Scout Elves and kids alike will encourage their teachers to join our Teacher Resource Center!