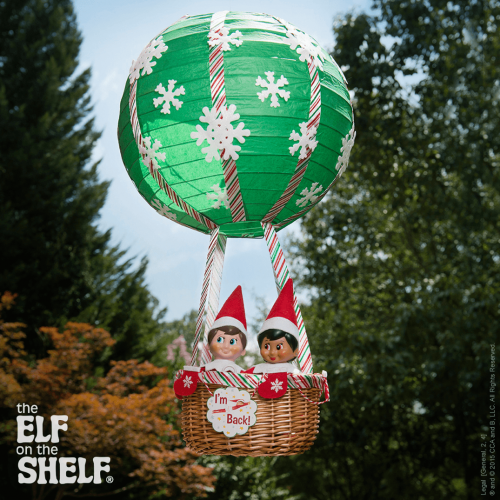 Materials:
Sign printable (optional)
Paper lantern (assembled)
Ribbon
Small basket
Foam snowflakes
Paper
Markers
Scissors
Instructions:
Use festive ribbon and glue to decorate the creases in the paper lantern.
Use glue to attach foam snowflakes to the lantern.
Attach four strands of ribbon (approximately 8 inches long) to each of the four corners of the basket.
Attach the other ends of the ribbon to the lantern.
Cut out the downloadable printable or use paper and markers to create a fun sign for your family to read.
Hop in the hot air balloon to glide on home!