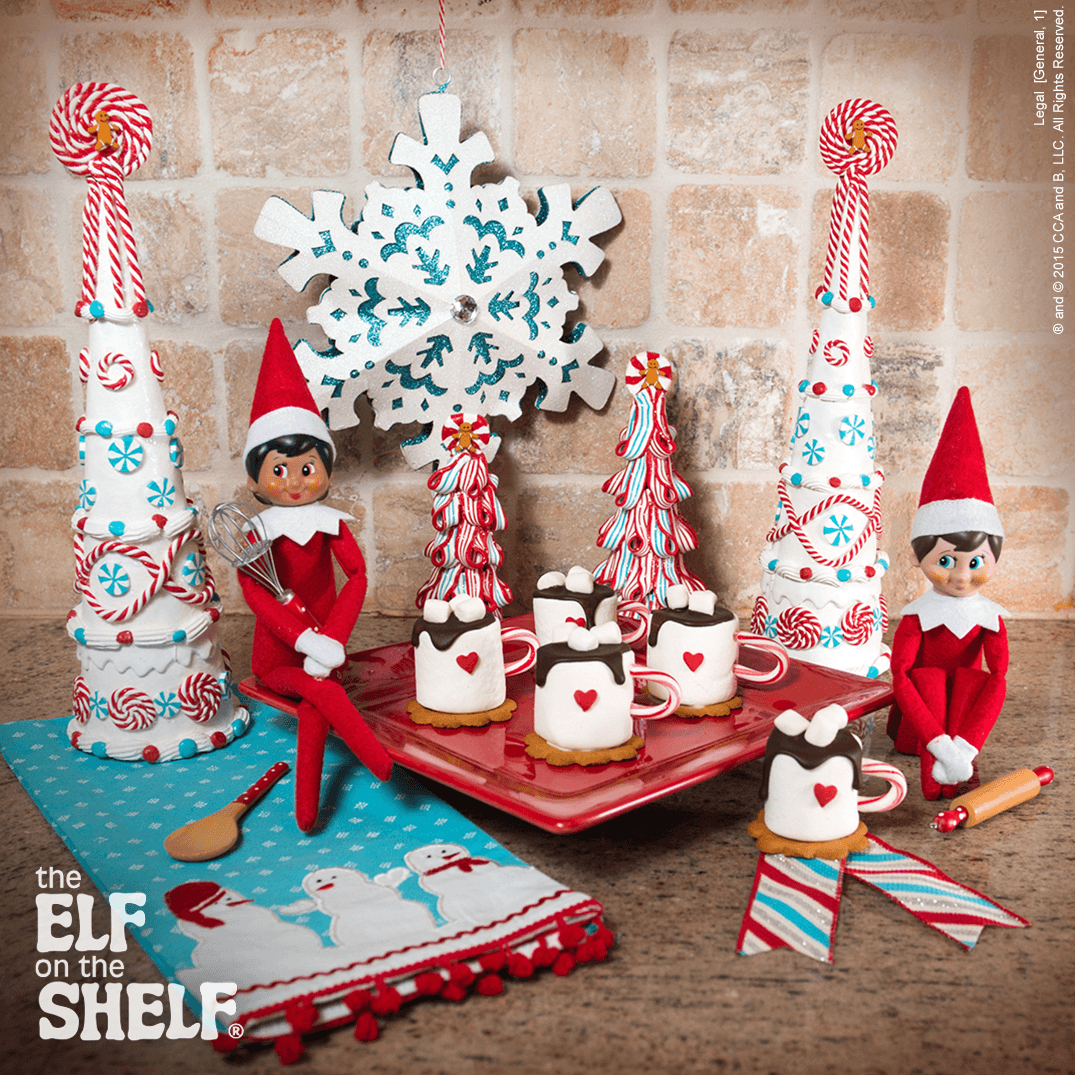 Materials:
Flat cookies
Icing
Large marshmallows
Mini marshmallows
Baking chocolate
Mini candy canes
Knife
Heart candies (optional)
Instructions:
Your Scout Elf will celebrate his or her love of cocoa in a new way today with these marshmallowy, chocolatey cookies that look just like a mug of hot chocolate!
To make these cookies your elf will start by laying out the flat cookies of their choosing, and spreading icing on them (this is what your elf will use to hold the other ingredients in place).
Once the icing is spread, your elf will press a large marshmallow firmly onto the cookie.
Next, your elf will take the baking chocolate and melt it according to the package instructions. After letting it cool for a couple of minutes, your elf will carefully spoon the chocolate on the top of each marshmallow.
While the chocolate is still warm, your elf will stick mini marshmallows on top of the chocolate.
To create the handle, your elf will use a knife to cut off the curved part of a mini candy cane, and stick it into the side of the marshmallow.
As a final finishing touch, your Scout Elf will add a heart candy to the front of each cookie to show you how much he or she loves hot cocoa—and your family!