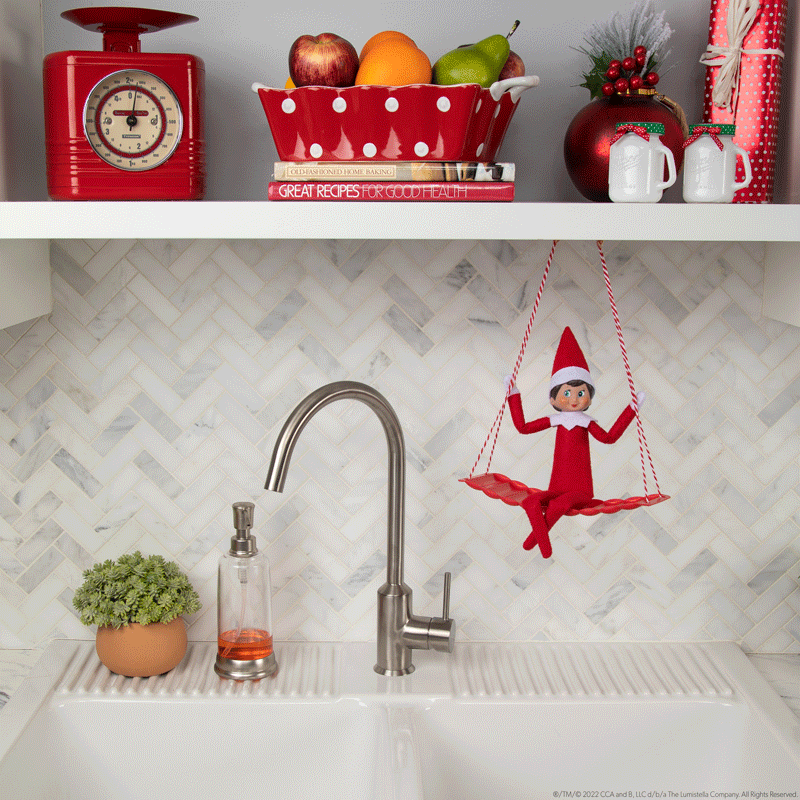 Materials:
Empty paper towel roll
Yarn
Scissors
Adhesive (tape, glue dot, etc.)
Instructions:
Your Scout Elf will construct a swing from their Scout Elves at Play® Glide and Go by hanging it upside down.
They could even make their own swing with an empty paper towel roll and yarn!
Next, they will hang their swing from the bottom of cabinet doors, the edge of a door frame, or maybe a ceiling fan to go for a spin!