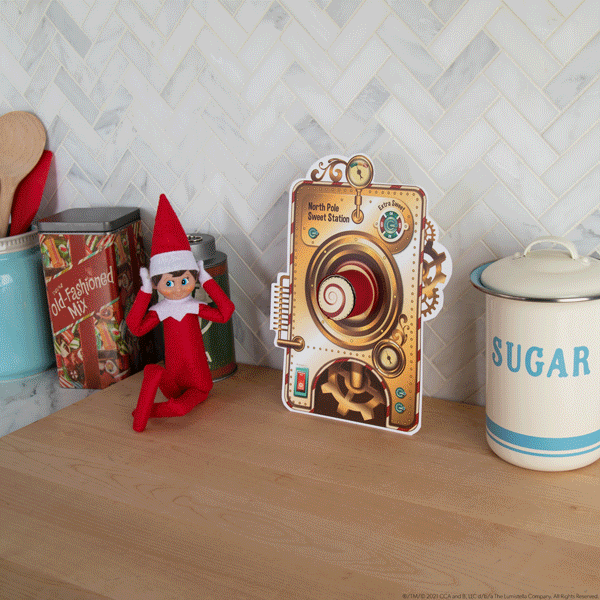 Your Scout Elf set up a mystical North Pole portal and out popped an array of sweets! Oh my!
Materials:
Color printer
Card stock/paper
Scissors
Empty toilet paper roll
Tape
Candy
Instructions:
Your elf will print and cut out the printable.
They will cut out the circle in the middle of the portal and insert an empty toilet paper roll in the hole.
They will tape the circle back on the toilet paper roll.
They will fill the toilet paper roll with enough candy to pour out of the center of the portal.