Make Your Own Time Capsule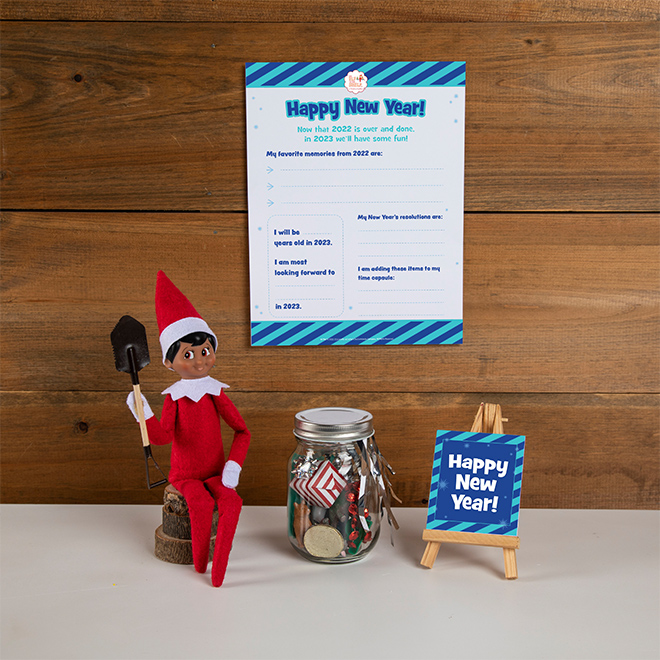 Remember all the good times!
Materials:
Container (e.g., jar or shoe box)
Color printer
Cardstock/copy paper
Scissors
Instructions:
To begin, your elf will print, cut and lay out the printable message card and activity sheet.
Next, kids will gather up memorable items that they'll want to treasure forever!
Finally, kids will place their items in a container, fill out the activity sheet and place their DIY time capsule in a secret hiding spot for safe keeping until they revisit it at the end of the year!