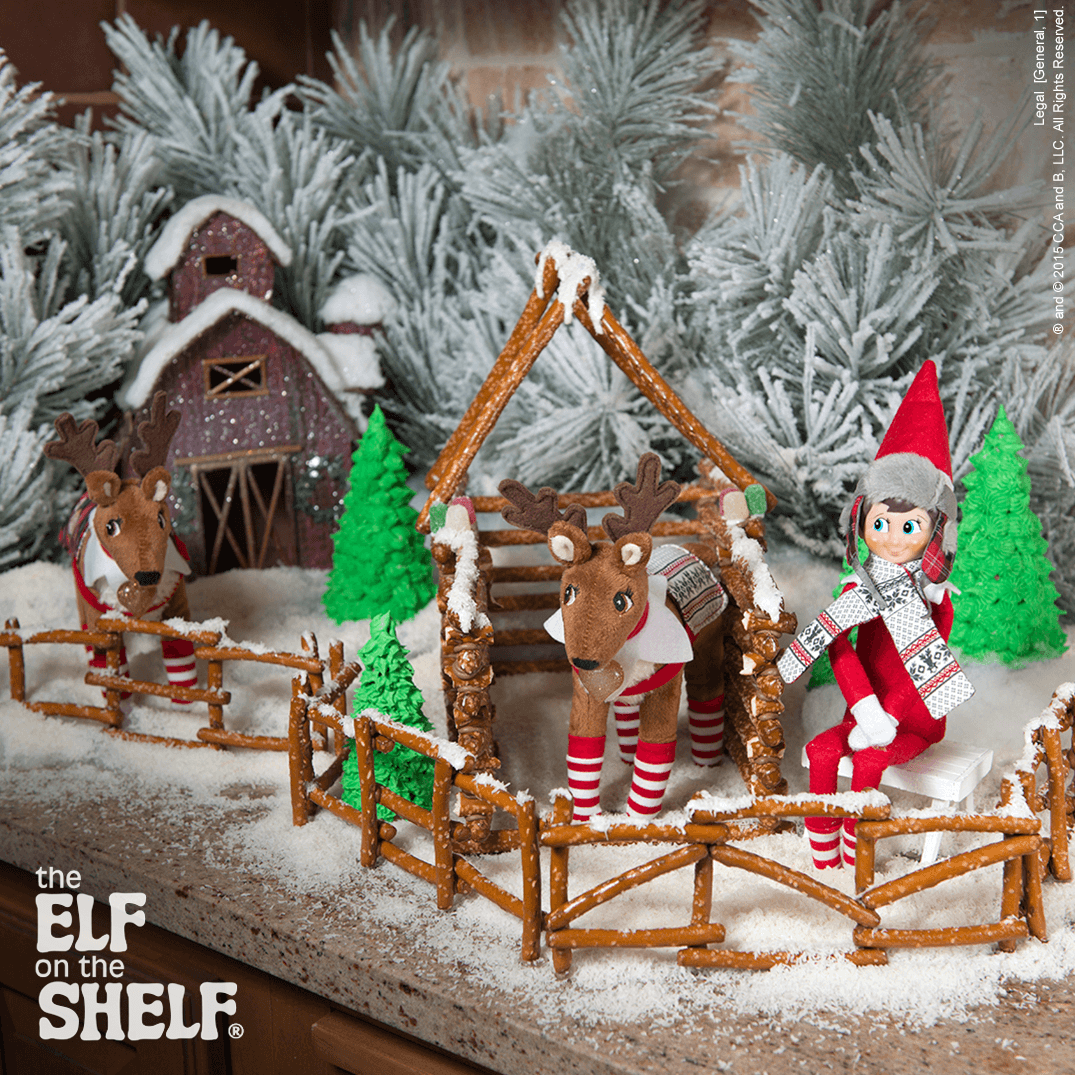 Materials:
Mini pretzel sticks
Pretzel rods
Icing
Shaved coconut (unsweetened)
Instructions:
Your Scout Elf will create a North Pole-inspired stable scene fit for his Elf Pets® Reindeer friend! For this feat, your Scout Elf will gather a bag of mini pretzel sticks and get to work crafting the perfect pen for their reindeer counterpart.
To start, your elf will cover a countertop with shaved coconut "snow."
Using the mini pretzels, your elf will build a fence that is held together with icing. For extra stability, your elf also will also use dabs of icing along the counter to help the fence stand up on its own.
With pretzel rods, your elf will create a small three-sided stable that resembles a log cabin. For each side, your elf will stack approximately 12 pretzel rods on top of each other horizontally, securing each layer with an evenly spread layer of icing.
Each side of the stable will be secured to the countertop with icing, too.
To create the roof of the stable, your elf will use four pretzel rods that are secured to the top of the two facing walls of the stable with icing.
Those pretzel rods will then be leaned against each other in a triangle shape. Your elf will use more icing where the pretzels touch to create a sturdy stable roof.
A final dusting of coconut "snow" will help finish off this elf-created polar pen.