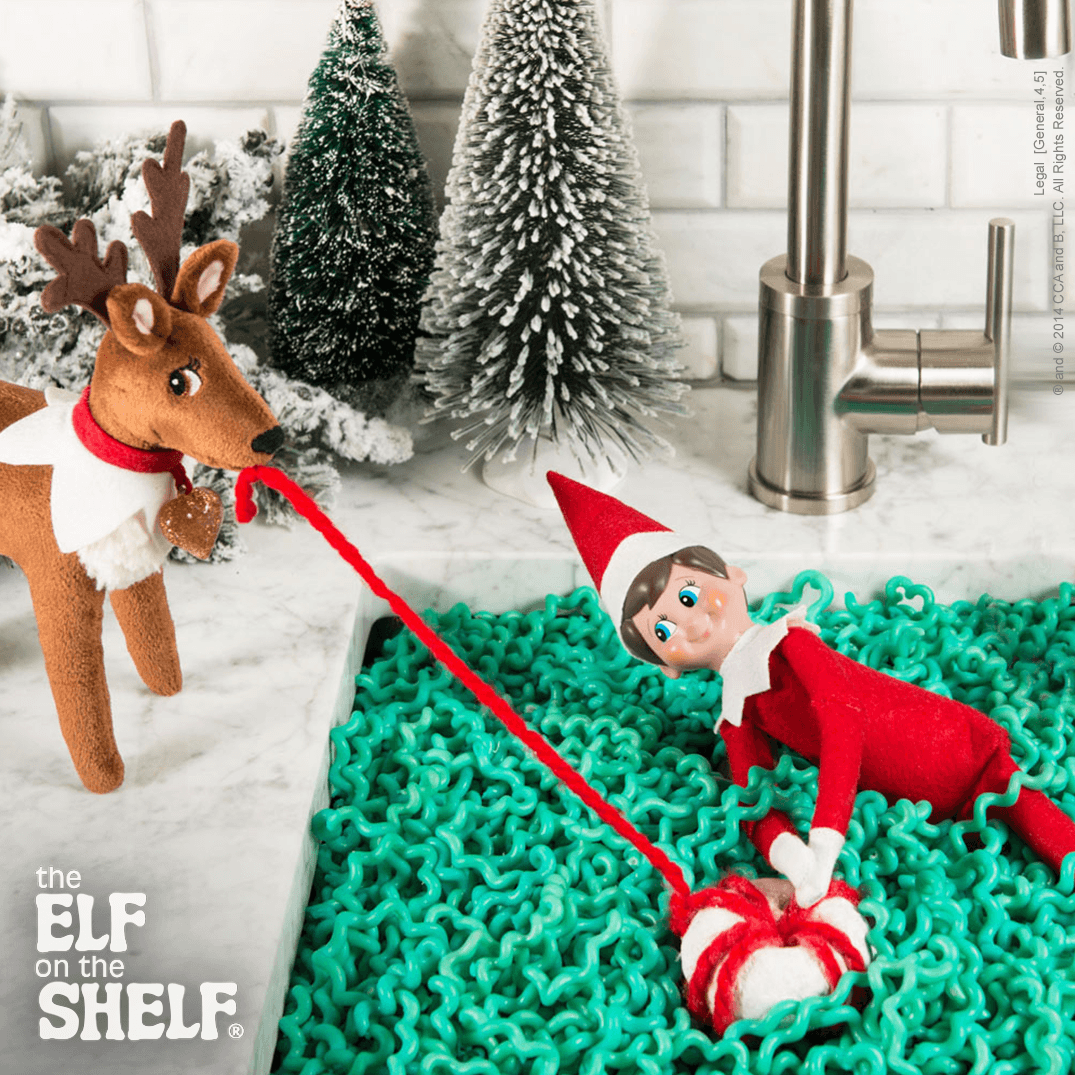 Materials:
Fusilli pasta (6 lbs.)
Vinegar (3 tbsp.)
Blue food coloring (60 drops)
Plastic storage bag
Plastic wrap
Bubble wrap
Small powdered donut
Red yarn
Scissors
Instructions:
For this fun activity, your elf will need an appropriately sized pot to boil noodles; your Scout Elf is going to be doing a little cooking for this feat!
Noodles will be cooked a few minutes less than the packaging suggests. While still wet, your elf will combine the partially cooked noodles—2 pounds at a time—with the 1 tbsp. of vinegar and 20 drops of blue food coloring to create some gnarly waves!
Your elf will allow the noodles to sit for 10-15 minutes to absorb all the blue dye. Then, your elf will drain the noodles completely. Once all the water has been drained your Scout Elf will store them in a large plastic storage bag overnight or for several hours. Your elf will want the noodles to remain moist and pliable, but not wet. Your elf will repeat steps two and three until all 6 pounds of noodles have been cooked and dyed.
Since elves are considerate and try to stay on the nice list themselves, they will be careful not to stain your sink, by lining it with plastic wrap. Then, by using bubble wrap, they will fill the bottom of the sink. The elves will only need a couple of inches of noodles to create the waves!
Using red yarn, your elf will make the powdered donut look like a life preserver by winding it around the donut, leaving a long piece of string so that they can be pulled ashore—maybe even by your Elf Pets® Reindeer!