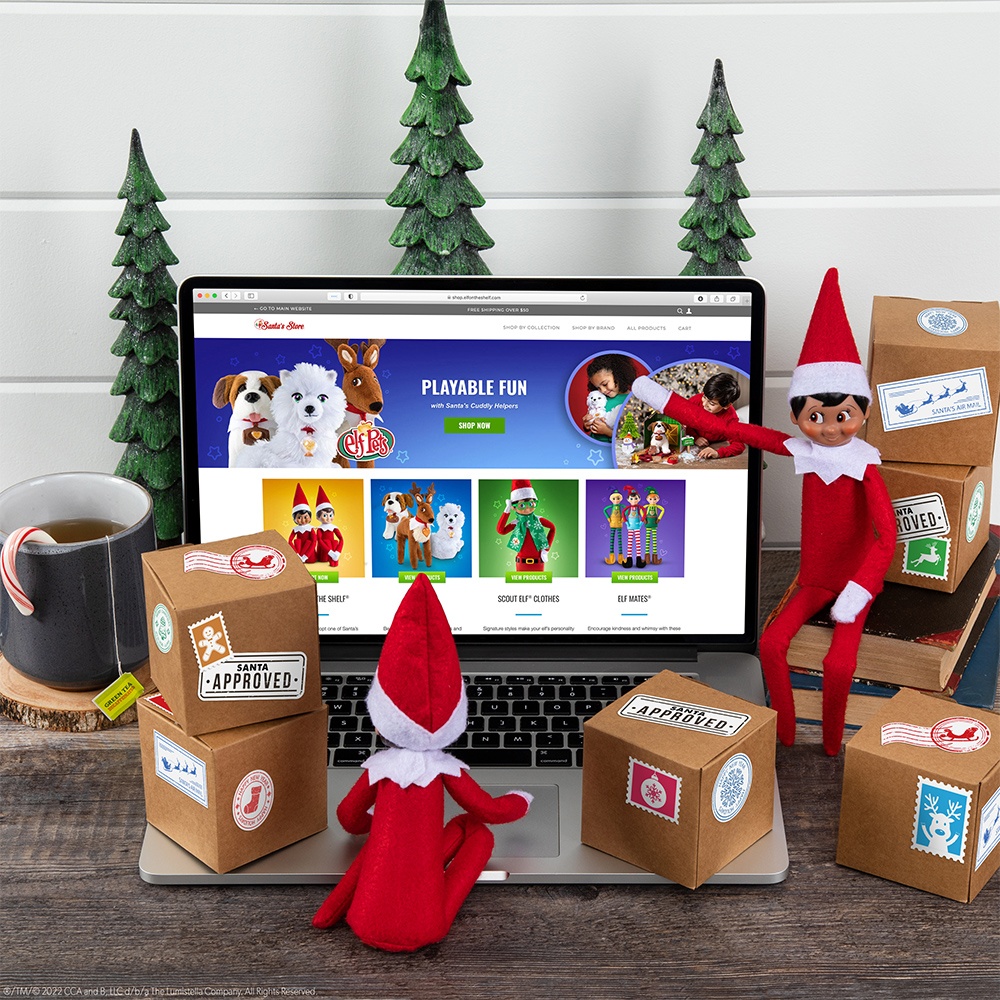 "Did you see the new Claus Couture?"
Materials:
Laptop computer
Color printer
Construction paper
Printable boxes 2.5 x 2.5
Scissors
Instructions:
First, your Scout Elf will print and fold together the elf-sized mailing packages.
Next, the elf will place themselves in front of a laptop computer with shop.elfontheshelf.com showing on screen.
They will place all the elf-sized mailing packages around them to showcase their online shopping spree!