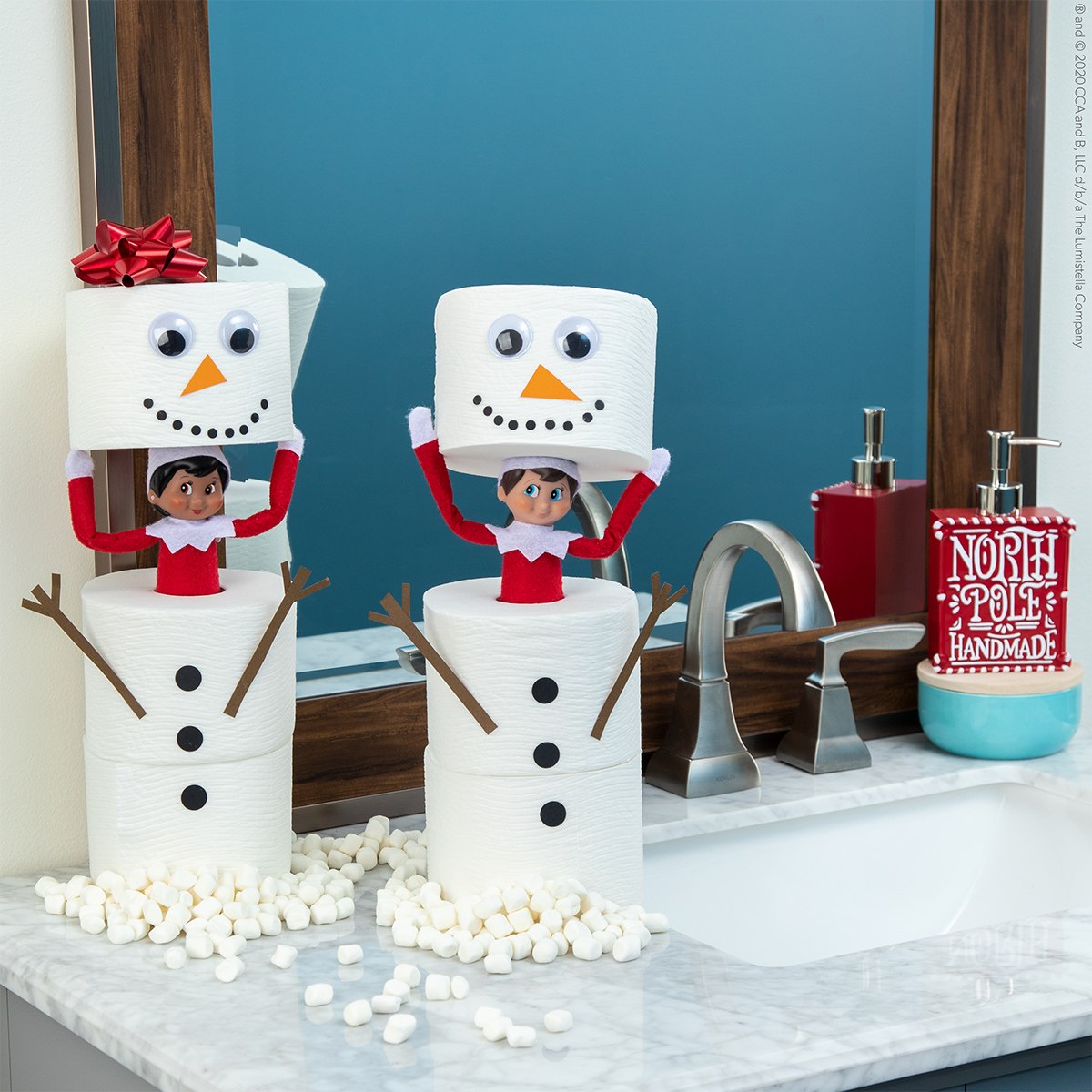 Oh dear! This toilet paper snowman is hiding a surprise…your Scout Elf!
Materials:
3 rolls of toilet paper
Googly eyes
Black, orange and brown construction paper
Scissors
Glue
Single hole punch
Gift bow (optional)
Instructions:
Your Scout Elf will create a snowman they can hide in! First, they will stack three rolls of toilet paper on top of one another.
Then, they will glue two googly eyes on the top roll of toilet paper.
They will cut a nose, arms and buttons out of construction paper and glue them onto the toilet paper.
Using a single hole punch, they will punch small circles out of construction paper and arrange them for a mouth.
As an option, they will glue a gift bow on top of the snowman.
Finally, they will climb inside the middle of the toilet paper rolls and pop out to surprise you!