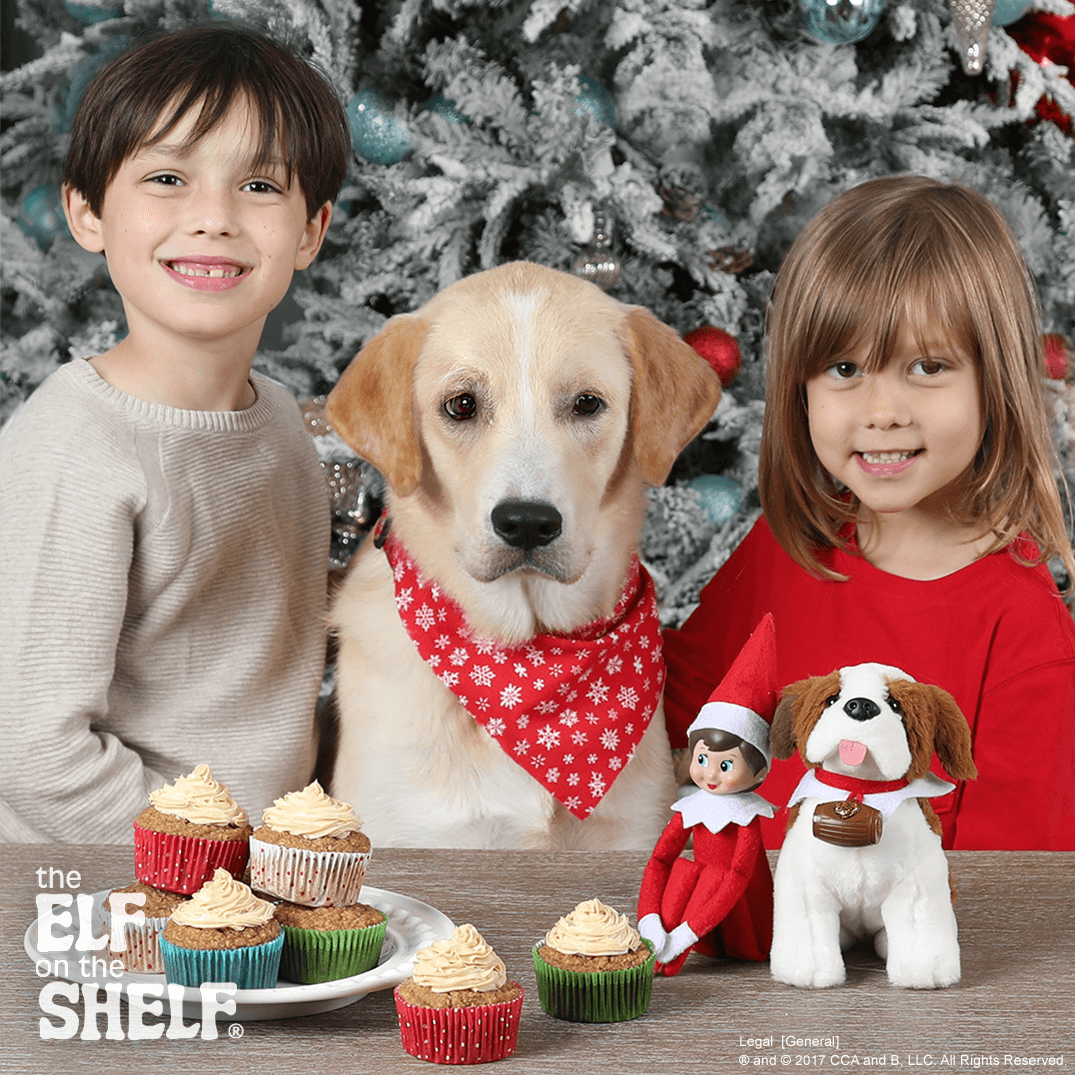 Materials:
1 cup oat flour
1 tsp. baking powder
1 tsp. cinnamon
¼ tsp. baking soda
1 egg
1/3 cup honey
8 oz. apple sauce
1 ½ bananas, mashed
8 oz. light cream cheese
2 tbsp. peanut butter
1 tbsp. honey
Large bowl
Muffin tin
Cupcake liners
Mixer
Oven
Instructions:
The more, the merrier—especially when it comes to sharing sweets! Your elf decided to help you and your favorite pups indulge in a yummy treat by mixing the first 8 ingredients for "pupcakes," which any man, elf or Elf Pets® Saint Bernard can enjoy!
Then, your elf will place cupcake papers in a muffin tin and preheat the oven to 350 degrees.
Your elf will start the recipe by mixing the first 8 ingredients for the pupcakes together in a bowl.
After the ingredients are thoroughly combined, your elf will put the batter into the cupcake liners, leaving a ½ inch of space at the top (Helpful hint: the batter will not rise much).
After baking about 12 minutes (or until a toothpick inserted into the pupcake comes out clean), your elf will let them cool.
As they do, your elf will create the frosting by beating the softened cream cheese until fluffy, and then mixing in the peanut butter and honey.
After icing each pupcake, your elf will invite everyone to dig in!
Note: In general, all ingredients are pet friendly; however, Scout Elves should use their best judgment when creating this recipe to ensure their family's pet is able to safely consume all ingredients.