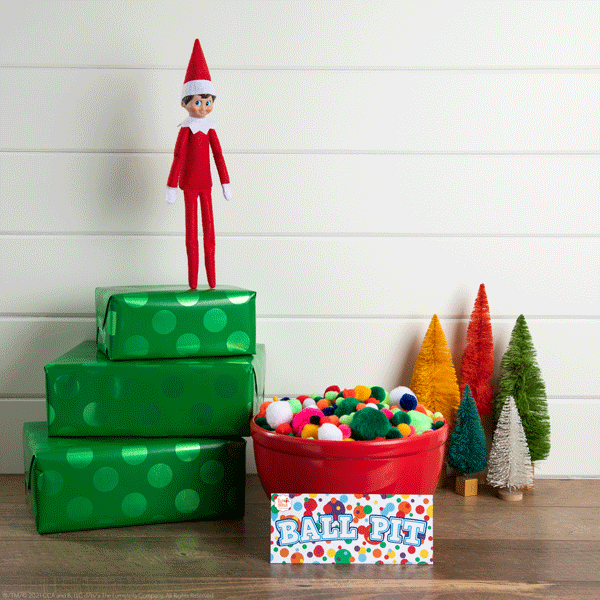 Your Scout Elf will make a splash when they jump in this pom-pom ball pit. What a colorful explosion!
Materials:
Color printer
Card stock/paper
Scissors
Bowl
Assortment of pom-poms (different sizes and colors)
Stack of presents (optional)
Instructions:
Your elf will fill a bowl with an assortment of pom-poms.
They will print and cut out the printable Ball Pit sign and display it.
Then, they will climb atop a stack of presents and jump in the pit. Did someone say cannonball?!