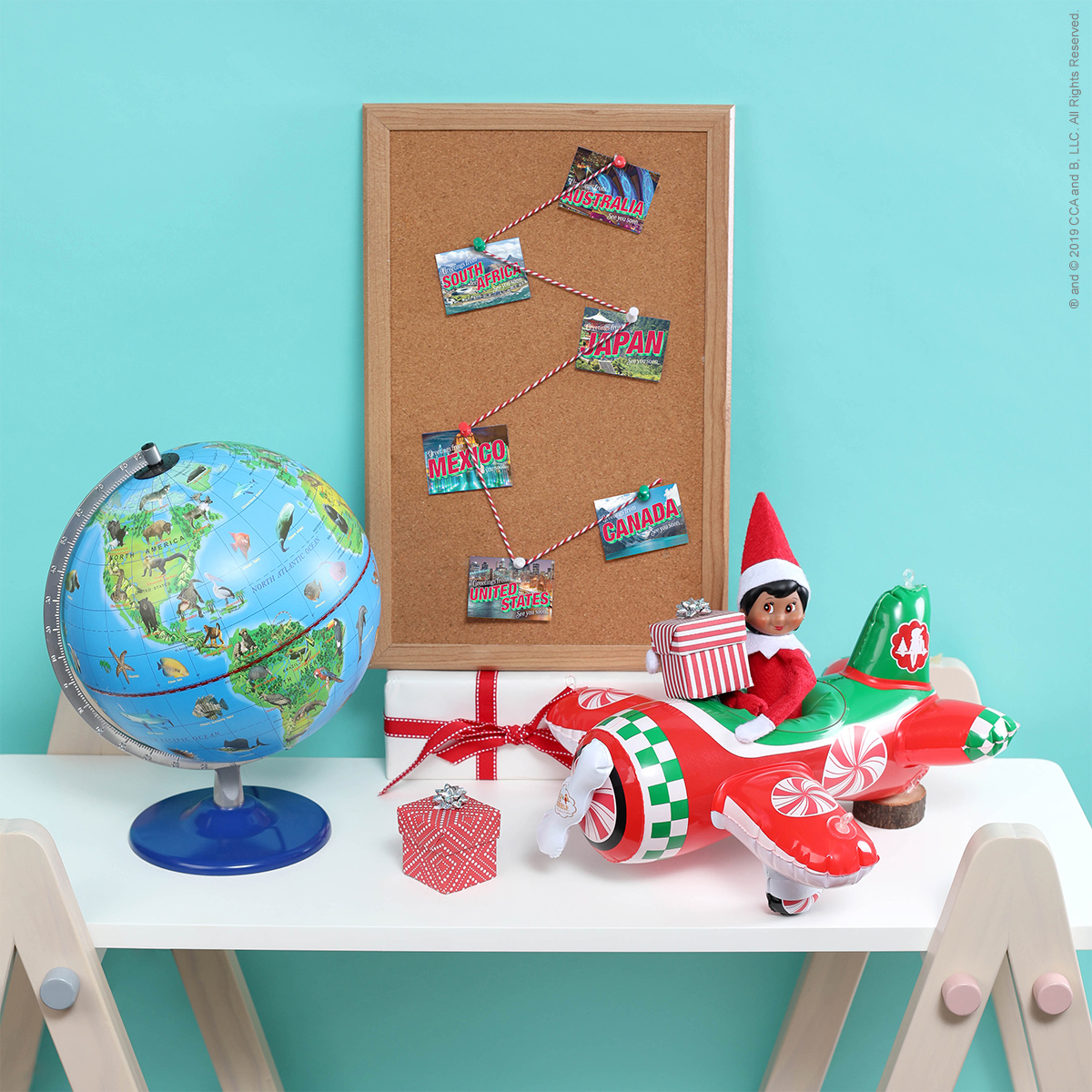 Hola from Mexico! Kon'nichiwa from Japan! Hello from America! Your elf is an experienced world traveler, and they made a few pit stops on the way back to your house. Take a look at these free printable postcards they brought to showcase their travels!
Materials:
Color printer
Card stock/paper
Scissors
String
Tacks
Corkboard
Small presents
Instructions:
First, your elf will print and cut out the postcards from the printable.
Using string and tacks, your elf will pin the postcards to a corkboard.
Then, they will sit in the Peppermint Plane Ride next to the postcards displaying the countries they've seen. Your elf might also bring back small mementos from a few of their stops.
Bonus! This elf idea could encourage your family to learn new fun facts like a food unique to a specific country or how to say, "Thank you" in different languages.