Pudding Up the Decorations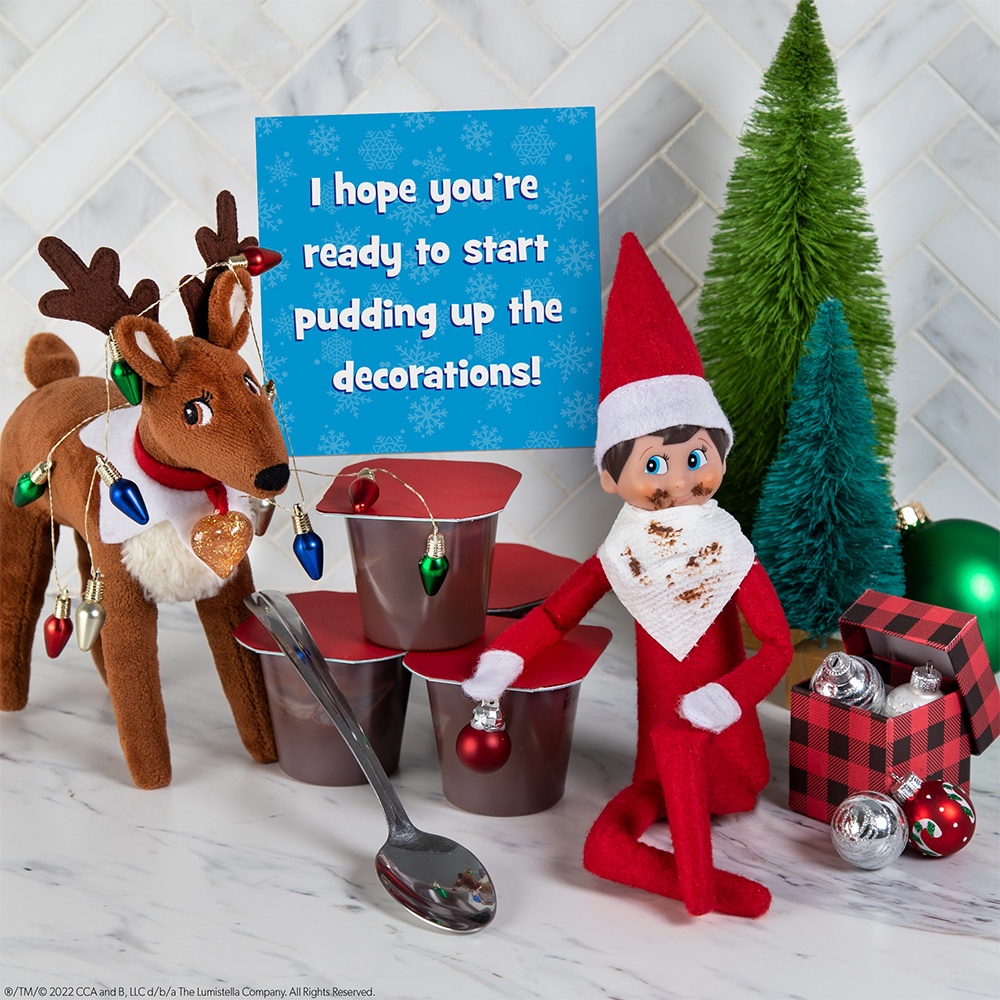 We hope you're ready to start pudding up the decorations.
Materials:
Your favorite pudding cups
Paper towel
Color printer
Card stock/copy paper
Instructions:
Your Scout Elf will print and prepare the printable.
Then the elf will pop open one of their favorite flavors of pudding and start eating (maybe with the help of an Elf Pet).
Your Scout Elf might leave the Christmas decorations out to let you know it's time to deck the halls and celebrate the season!