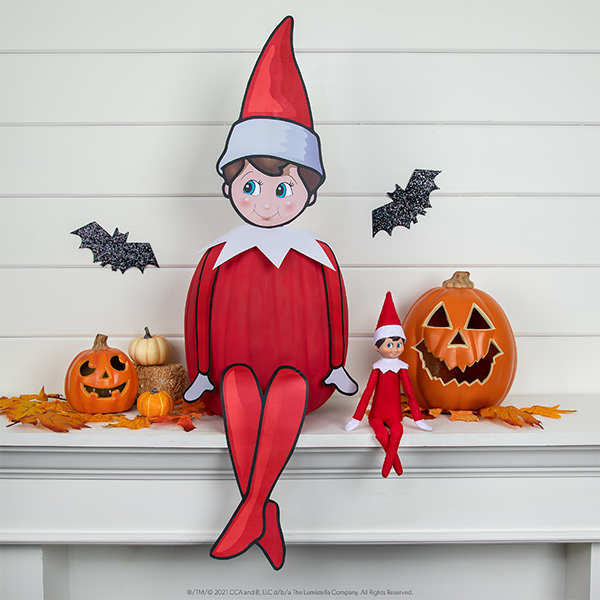 Your Scout Elf was playing in the pumpkin patch and created a look-alike friend. What a cute pair!
Materials:
Color printer
Card stock/paper
Scissors
Tape or glue dots
Skewer
Pumpkin
Red paint
Paintbrush
Instructions:
Your elf will paint a pumpkin red.
They will print and cut out the printable.
They will tape the arms, legs and collar onto the pumpkin.
They will tape the head to a skewer, to help with stability, and poke the skewer into top of the pumpkin.
They will sit on the shelf, next to their pumpkin elf look-alike.