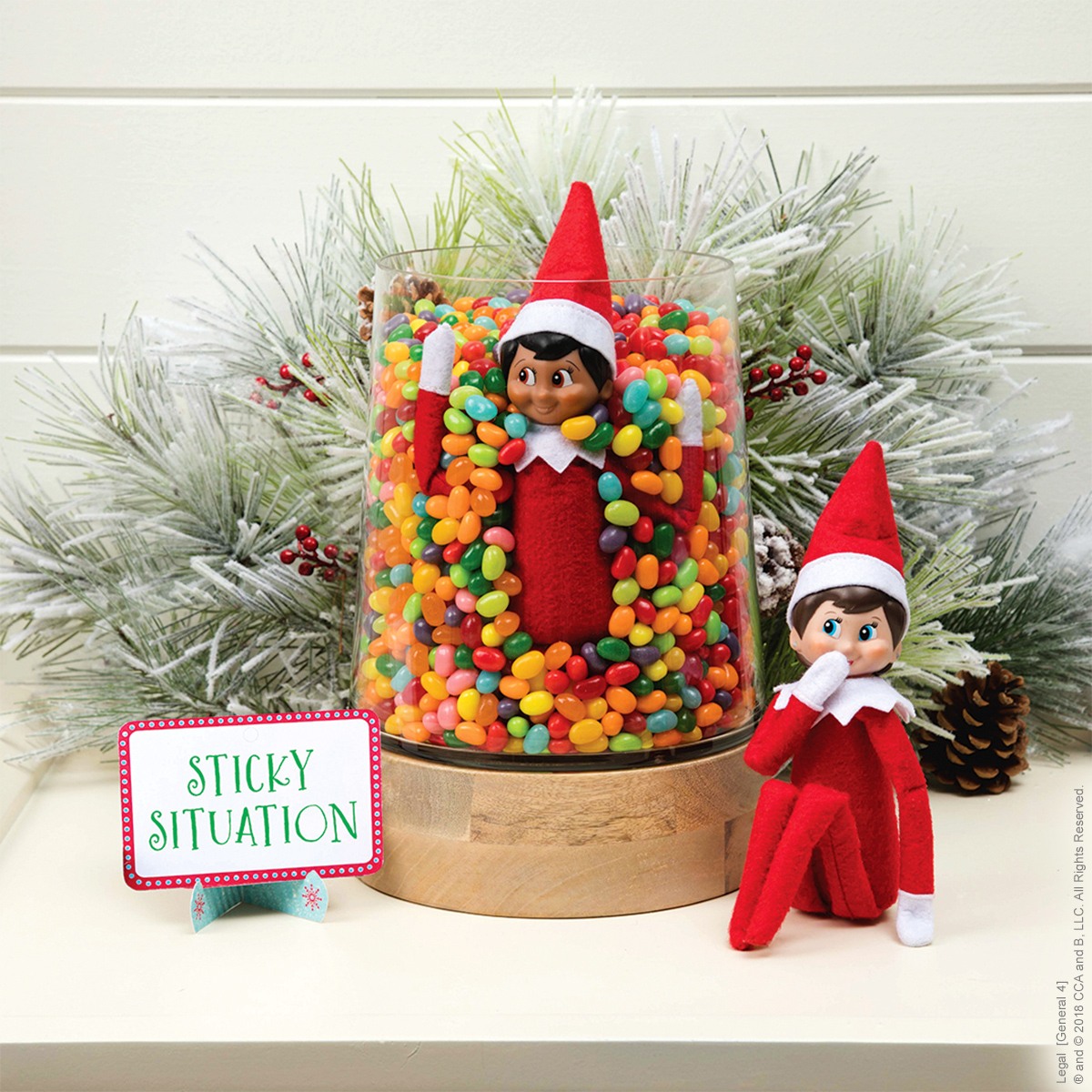 This elf escapade in a ball pit will bring your family loads of laughter!
Materials:
Clear glass container
Jelly beans, yarn pom-poms or gumballs
Marvelous Message Card and stand from Scout Elves at Play® Paper Crafts
Dry-erase marker
Instructions:
First, your elf will grab a glass container and fill it with jelly beans, yarn pom-poms or gumballs to create a ball pit.
Next, your elf will write a note on the Marvelous Message Card and prop it on the stand.
Finally, your elf will jump into the ball pit and strike a pose.