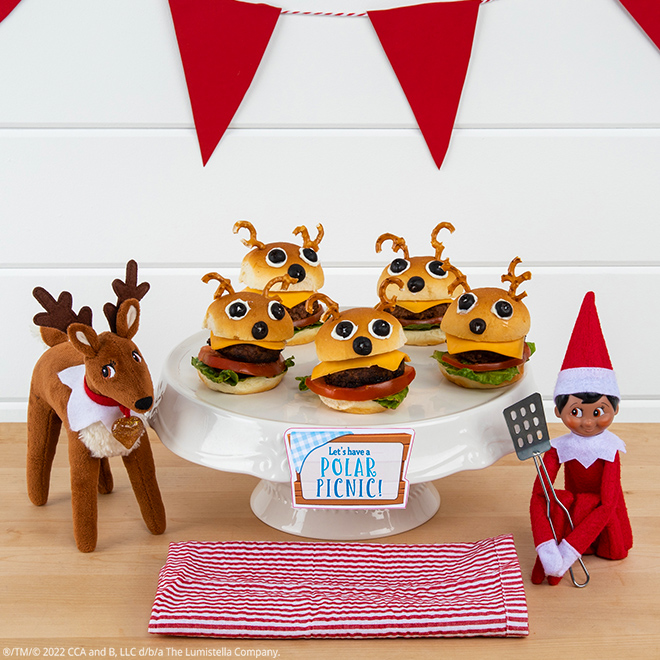 Materials:
Hamburger patties
Buns
Your favorite slider toppings and condiments
Pretzels
Black olives
Sour cream
Instructions:
First, your Scout Elf will lay out all of the slider toppings and buns.
Next, they will grill the slider patties.
Then the elf will put together the sliders according to how your family likes them!
Finally, the Scout Elf will break pretzels in half and stick them in the top bun to look like reindeer antlers and use sour cream to attach black olive tips to look like eyes and a nose!