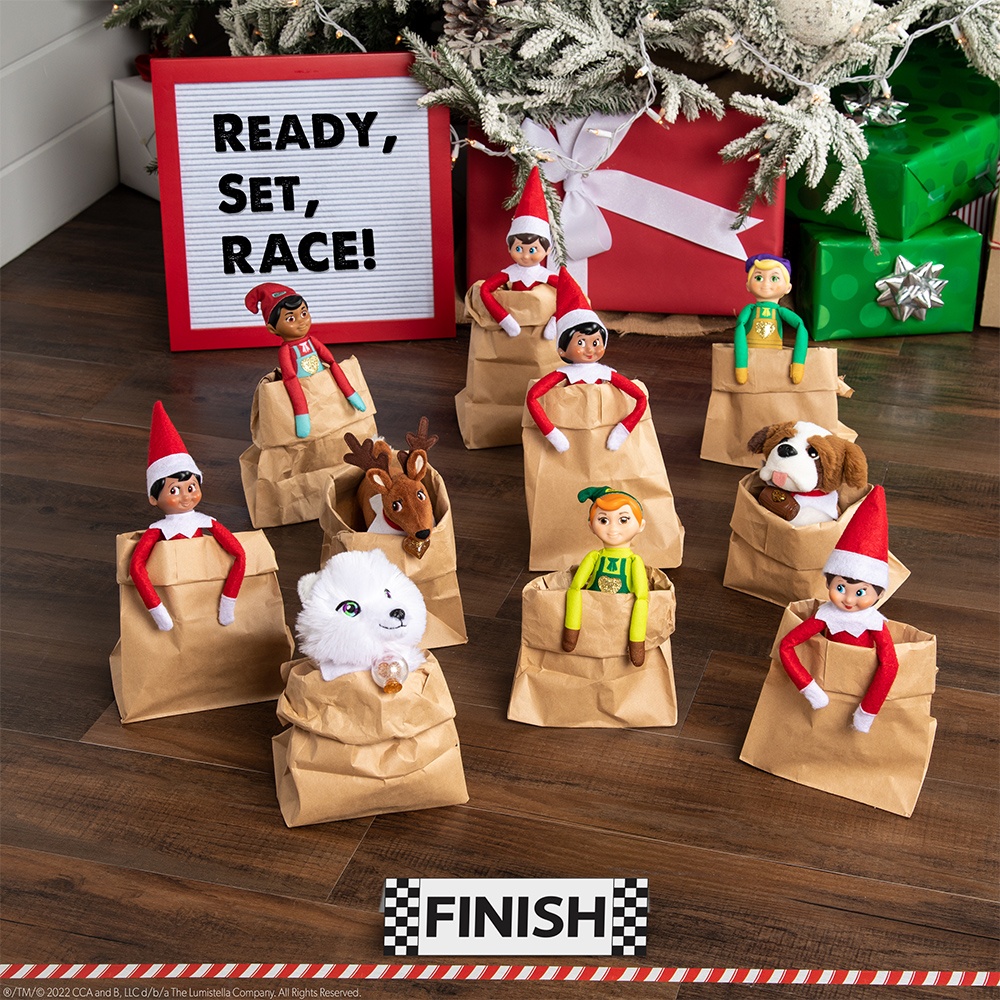 Materials:
Brown paper lunch sacks
Ribbon or tape
Instructions:
First, your Scout Elf will prepare brown paper lunch sacks for themselves and their friends.
Next, they will set out a finish line on the floor made of tape or ribbon.
Finally, the elf and their friends will race in their sacks to see who can finish first!