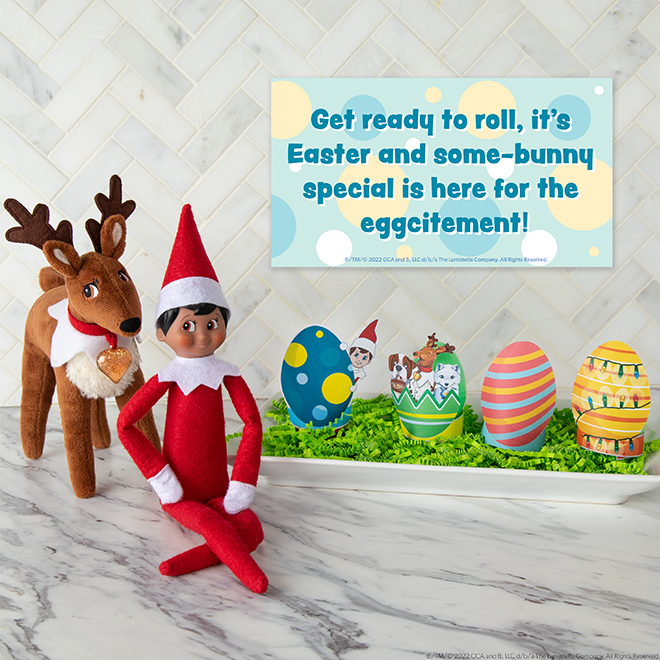 Have an eggcelent time with these Scout Elf egg holders!
Materials:
Color printer
Card stock/paper
Scissors
Tape
Real or plastic eggs
Instructions:
Your Scout Elf will print and cut out the printable egg holders.
Next, they will tape together the ends to form a circle.
Finally, your Scout Elf will place the eggs in the holders and enjoy the Easter message with you!