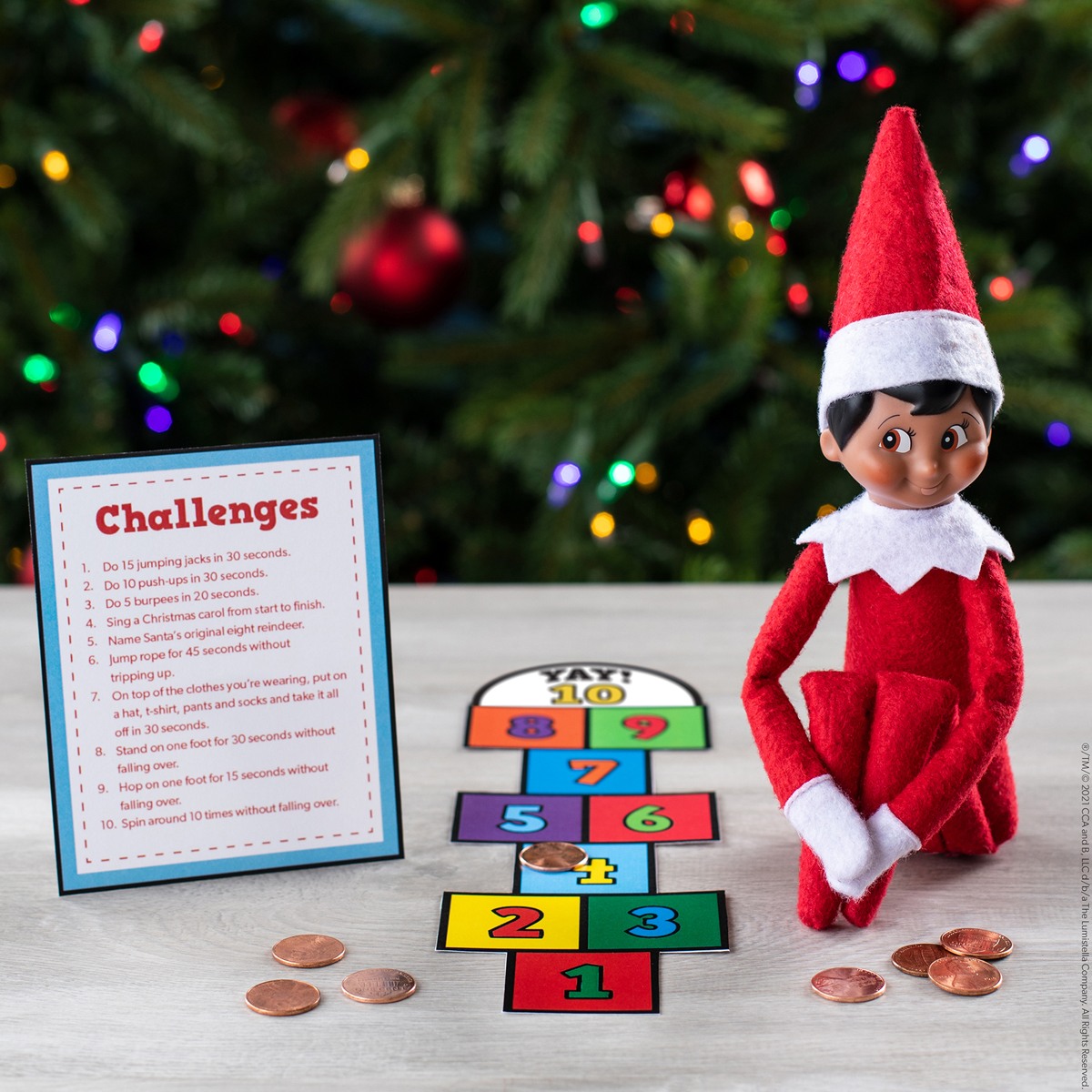 You'll wake to see your Scout Elf putting an elf-sized twist on traditional hopscotch. Good news…you can join the fun!
Materials:
Color printer
Card stock/paper
Scissors
Pennies
Optional items needed to complete the numbered challenges
Jump rope
Hat
T-shirt
Pants
Socks
Instructions:
Your elf will print and cut out the printable.
They will toss a penny to land on a number and follow the instructions that match the corresponding number.
When you wake, join them in a riveting round of hopscotch. Instructions for one, two, or more players, along with details for the corresponding challenges, can be found on the printable.