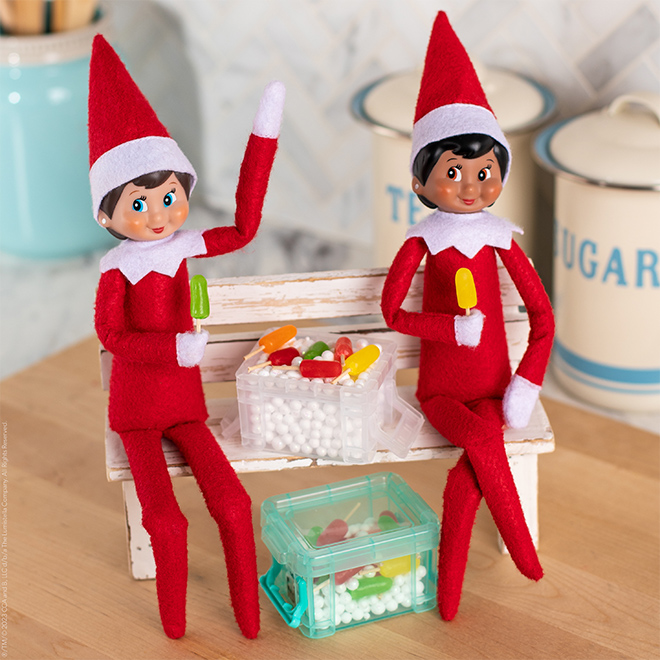 "Pop!", goes the Scout Elf!
Materials:
Small, oval-shaped candies
Toothpicks
Optional: small box shaped like an elf-size cooler, mini floral foam balls
Instructions:
First, your Scout Elf will take the small, oval-shaped candies and place them onto toothpicks (they should be careful not to hurt themselves when shortening the toothpicks!).
Next, they will kick back with their "popsicles" and enjoy beating the summer heat!