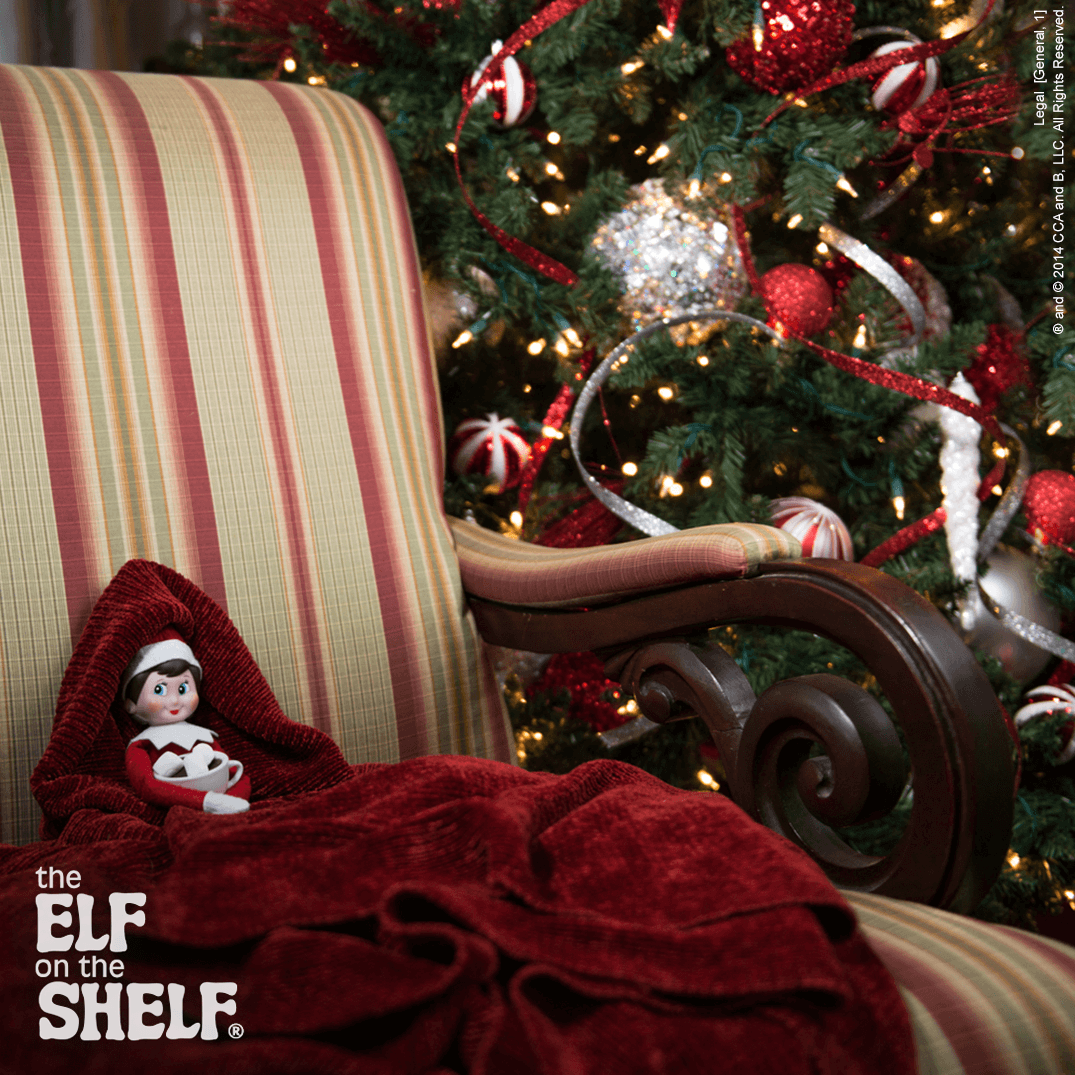 Materials:
Hot chocolate/brown felt
Espresso mug
Blanket
Tiny marshmallows
Instructions:
Your elf will start by filling an espresso mug with piping hot, hot chocolate (or brown felt—they wouldn't want to spill)!
Of course, they'll top off their mug of cocoa with tiny marshmallows to make snuggle time complete.
Your elf, mug in hand, will cuddle into the warmest blanket he or she can find. Feel free to join in the relaxation!