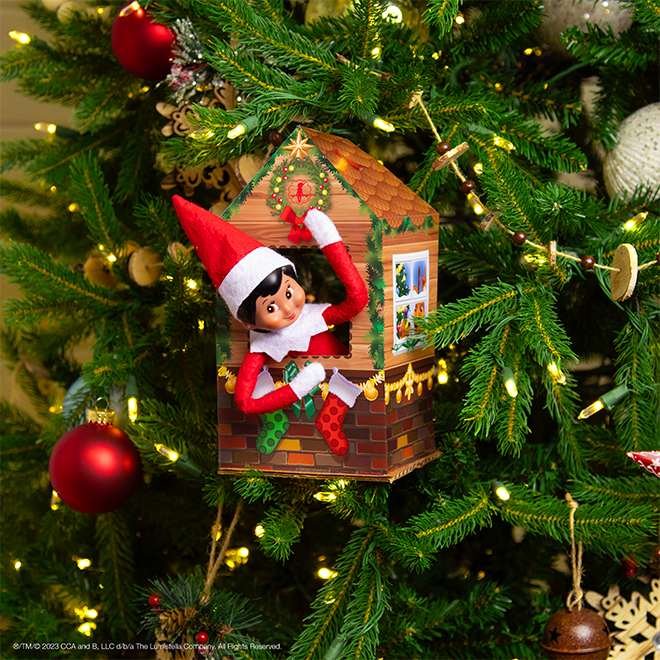 "My new house is tree-mendous!"
Materials:
Color printer
Card stock/copy paper
Double-sided tape
Scissors
Christmas tree
Instructions:
To begin, your Scout Elf will print, cut and fold the printable tree house.
Next, they will tape all the sides together so it will stay in place.
Then they will find the perfect spot in the Christmas tree to place their tree house!
Finally, they will get comfy in their tree house and wait for kids to notice their arrival!